December 15, 2014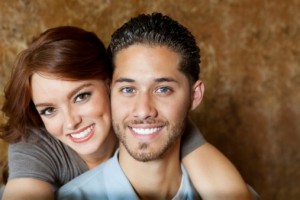 Would you trust your car to any mechanic? Of course not! Then don't trust your smile to any dentist. Dr. Steven J. Resnick and Dr. David S. Rosenfeld of Resnick & Rosenfeld are the general dentist Edison, NJ, residents turn to for the best in oral health care and smile maintenance.
As Edison, NJ, general dentists, Dr. Resnick and Dr. Rosenfeld focus on prevention. The old adage, "an ounce of prevention is worth a pound of cure," is perhaps no more true than when it comes to modern dentistry. If your dentist can prevent a problem now, then you will avoid symptoms, treatments and expenses later.
With this in mind, and in keeping with the recommendation of the American Dental Association, we would like to see you and your family members at least twice each year for dental checkups. At these regular checkups, our dentists and hygienists will clean your teeth and remove plaque, assess your gum health, examine for tooth decay and take x-rays to uncover hidden spots of decay when necessary. We will also complete an oral cancer screening and check for any signs of TMJ disorder.
Special Treatments from the Edison, NJ, General Dentist
Occasionally, Dr. Resnick or Dr. Rosenfeld may recommend a fluoride treatment or dental sealants. Although these treatments are particularly helpful with young children, they can be beneficial for adults, too. Fluoride strengthens teeth to prevent the start of tooth decay, and it even helps to re-mineralize spots that have been weakened by acids that cause decay. Likewise, dental sealants provide an added layer of protection. Sealants are a liquid plastic coating that is applied to your molars. When hardened, sealants are a barrier between teeth and the acid that causes decay.
Schedule an Appointment Today
To see the general dentist Edison, NJ, trusts, call the office of Resnick & Rosenfeld today. We serve patients in Edison, as well as the surrounding communities of Clark, Plainfield, Scotch Plains, Westfield and Colonia.