Cosmetic Dentist Enhancing Edison Smiles
Looking to Improve Your Smile?
Do you dream of teeth that are beautifully white, straight, and free of imperfections? This goal could be closer than you think here in Edison, NJ. Rosenfeld Dental Associates offers a wide variety of cosmetic services, and we'll work closely with you in order to design a treatment plan that creates the dazzling improvements you have in mind. Contact us today here in Edison, NJ if you're ready to schedule a consultation with our team, or if have any questions we can help you with.
Porcelain Veneers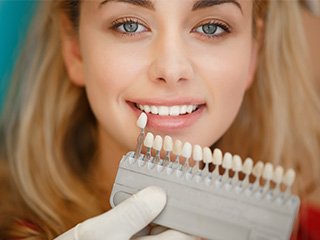 Do you wish you could give your smile a complete makeover all at once? Porcelain veneers can accomplish this dazzling transformation for patients in need. Veneers are dental restorations that are designed to be extremely thin in nature. This allows our dentists to secure them in place over just the front surfaces of teeth in a natural-looking fashion. Veneers are attractive and functional, and they're capable of correcting stains, gaps, chips, cracks, misaligned teeth, and more.
Learn More About Porcelain Veneers
Metal-Free Dental Restorations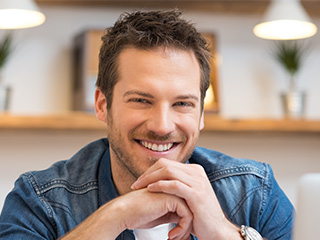 Contrary to popular belief, common dental restorations like crowns don't have to be made from noticeably unnatural materials. At Rosenfeld Dental Associates, we use metal-free options that are high in quality and beautifully lifelike – in fact, they even have the same translucent qualities as natural tooth enamel! Once they're in place within the mouth, they should feel comfortable and durable as well.
Learn More About Metal-Free Restorations
Invisalign® Clear Braces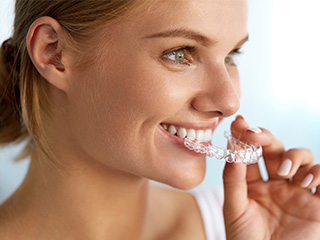 If you want to achieve a straighter, more uniform smile without settling for years of wearing juvenile metal braces, Invisalign may be the perfect solution for you. Instead of brackets and wires, patients will use clear aligners that are designed for their unique smile. These aligners are comfortable and removable, allowing the wearer to continue enjoying all their favorite foods and practicing their regular oral hygiene routine.
Direct Cosmetic Bonding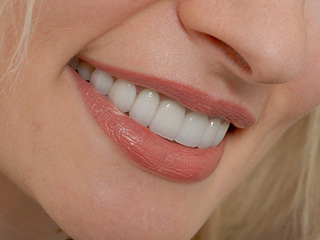 Direct bonding is an excellent cosmetic solution for patients who are struggling with tiny dental chips, gaps between teeth, stubborn staining, or other flaws that are relatively small and need a quick fix. This treatment only takes a single appointment, during which one of our dentists will apply the bonding material (tooth-colored composite resin) to the requested tooth and sculpt it so that it hides the imperfection while still appearing like a natural part of your smile. Our patients can look forward to enjoying these improvements for years at a time!
Learn More About Cosmetic Bonding
Zoom! Teeth Whitening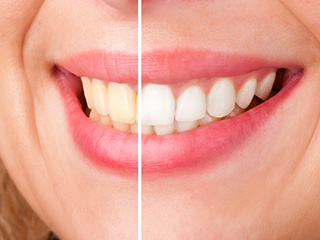 If you miss your smile's brilliantly white shade, our professional teeth whitening options can help you regain what's been lost. Rosenfeld Dental Associates offers both in-office Zoom! Whitening for lightning-fast improvements and take-home kits that allow you to brighten your tooth enamel on your own schedule.
Learn More About Teeth Whitening
Understanding the Cost of Cosmetic Dentistry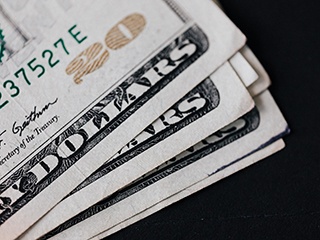 You don't have to be a movie star or celebrity to benefit from cosmetic dentistry. A diversity of treatment options offers solutions to fit all budgets. Various factors affect the cost of cosmetic dentistry in Edison, but Dr. Rosenfeld strives to keep a confident smile affordable for people from all walks of life. He'll create an individualized treatment plan and review your payment options to revamp your smile without breaking the bank.
Which Cosmetic Dental Service Is Right for Me?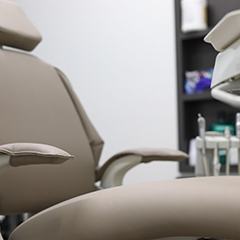 Every mouth is as unique as your fingerprints, so there's no one-size-fits-all solution to create a stunning smile. Instead, your cosmetic dentist in Edison will examine your mouth and learn more about your preferences, like your budget, to recommend a procedure, like:
Porcelain Veneers: A veneer covers the front surface of a tooth to improve its color, size, and shape. However, when applied to the teeth visible when smiling, they can fix multiple issues at once, like discoloration, gaps, and chips.
Metal-Free Dental Restorations: All-ceramic materials allow crowns and bridges to look like real teeth to blend in with your smile.
Invisalign: Clear aligners are worn over your teeth to correct bite and alignment issues using a discrete, comfortable method.
Direct Cosmetic Bonding: Fix minor flaws in just one appointment using a composite resin that's shaded to match the color of your enamel.
Teeth Whitening: Get your teeth up to 8 shades whiter with a professional whitening treatment.
After creating a treatment plan, we'll provide you with an estimate and a member of our team will explain the fees. You'll know exactly what you'll have to pay before committing to anything.
Cosmetic Dentistry Can Be an Investment Worth Making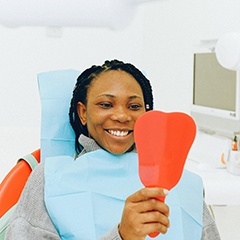 You can't put a price on the benefits you'll gain with a stunning smile. Research has found that attractive teeth are attributed to youth, success, and confidence, so you'll always look and feel your best. Research has also revealed that a beautiful smile is more appealing to employers, which could lead to new job opportunities. Not to mention, certain aesthetic flaws can affect your oral health. Correcting them can prevent common dental issues, like tooth decay and gum disease, to lower your long-term oral health expenses. Investing in your smile can save you money down the road.
How to Make Cosmetic Dentistry Affordable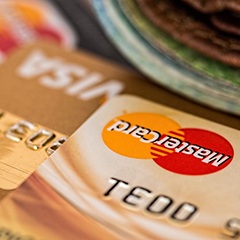 We will explain all your payment options to keep the smile of your dreams affordable, which include:
Traditional Payments: Our office accepts all traditional payment methods, including cash, checks, and credit cards.
Dental Insurance: It's uncommon for dental insurance to pay for elective services, but some cosmetic procedures provide restorative benefits. If treatment is medically necessary, you can use your coverage to offset the cost.
Financing: Based on your credit approval, you can pay for your new smile using monthly payments with little or no interest financing.
If you have any questions about the cost of cosmetic dentistry, or you're ready to schedule your consultation, contact our office today.
Cosmetic Dentistry FAQs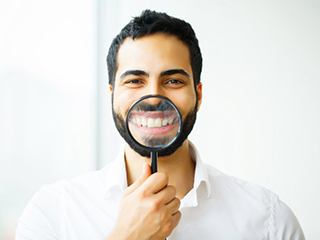 At Rosenfeld Dental Associates, we have helped countless people attain flawless, confident smiles with our wide range of cosmetic dentistry services. Perhaps you're also interested in transforming your grin, but you're not too sure where to start, or you have some questions about the process. As an experienced cosmetic dentist in Edison, NJ, Dr. Rosenfeld will clear things up when you visit him for an initial consultation, which is the first step toward a new and improved smile. In the meantime, we encourage you to read on and learn the answers to several frequently asked questions about cosmetic dentistry.
How Do I Know If I Need Cosmetic Dentistry?
Are you not 100% satisfied with the way your teeth look? If so, then odds are cosmetic dentistry could help you change that! Stained, cracked, gapped, or crooked teeth can really take a toll on your self-esteem, so fixing them can give you a major confidence boost. Not to mention, discolored or worn-down teeth can often make a person appear older. With cosmetic dentistry, you can take several years off of your smile.
Of course, if you'd like to know for sure whether you could benefit from cosmetic dentistry, you'll need to schedule an appointment with your dentist in Edison. Dr. Rosenfeld can discuss your smile goals and let you know which services would be best for meeting them.
How Long Does Cosmetic Dentistry Last?
Some cosmetic dental services produce longer-lasting results than others, so the specific treatments you choose will impact how long your new and improved smile will last. For example, ZOOM! Teeth Whitening can give you a brighter smile for several months to a year, but the teeth will eventually discolor again. On the other hand, services like veneers are durable and stain-resistant, so you can expect them to last for more than a decade.
In general, your results will last longer the better you maintain great oral health. This means brushing and flossing every day, attending six-month dental checkups, and limiting foods and beverages that could stain or damage your teeth.
What Is the Difference Between a Dentist and a Cosmetic Dentist?
Technically, the American Dental Association doesn't consider cosmetic dentistry a specialty like they do with other areas of the field, such as orthodontics and pediatrics. Therefore, any dentist can claim to be a cosmetic dentist.
While all general dentists can perform basic services that focus on your smile's health (such as exams, fillings, and crowns), cosmetic dentists tend to dedicate much of their post-graduate training to aesthetic treatments like veneers. You can also expect a cosmetic dentist to have a particular eye for artistry and attention to detail that a general dentist might not.
How Do I Choose a Cosmetic Dentist?
When it comes to your smile, you naturally want only the best care possible. It's important to select a cosmetic dentist who has plenty of experience, such as Dr. David Rosenfeld. As an active member of the American Academy of Cosmetic Dentistry, he stays up to date with the latest techniques and methods of improving patients' smiles.
It also helps to look up reviews of a particular cosmetic dentist. Better yet, if they have a smile gallery on their website, you can see for yourself the kind of transformations the dentist has made. If there is a "before" picture that resembles your smile now, you can trust that the dentist will revamp your smile in a similar way as the "after" picture.