July 23, 2017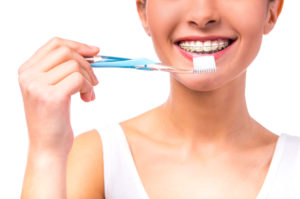 Most of our patients know how their whole body health effects their teeth. Certain foods can be detrimental – more sugar means higher risk for cavities, dark foods and drinks may lead to staining, and acidic foods weaken the enamel. Certain health conditions lead to reduced saliva production and chronic dry mouth. However, many patients aren't aware of how their oral health and hygiene effects their body. At Resnick & Rosenfeld, DDS, we believe it's essential for patients to be educated about all of the ways oral health and whole body health intersect. Contact our friendly Edison dental team to schedule a checkup today. Our knowledgeable dentists and team members will be happy to walk you through the most effective oral hygiene practices to ensure your optimal oral and overall health.
(more…)
April 8, 2014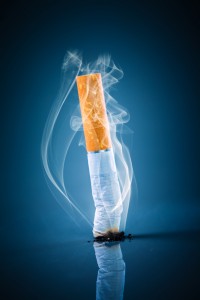 When most people think of tobacco's effects on the mouth, the first things that come to mind are stained, yellow teeth and breath that resembles the odor of an ashtray. While these are certainly common side effects of smoking cigarettes, there are more serious factors to consider as well. At the family dental practice of Resnick & Rosenfeld, DDS in Edison, NJ, our doctors provide patients with pertinent information about smoking and its effects on overall oral health.
Tobacco's Effects on Dental Health
In addition to causing yellow stains on enamel and contributing to chronic halitosis, smoking can cause a variety of problems that aren't necessarily as readily noticeable. Smokers are, for instance, substantially more likely to experience periodontal disease, tooth decay, and even tooth loss. Plaque and tartar build up more quickly on the teeth, further increasing the risk of gum disease. Gum disease comes with its own list of potentially serious complications, including heart disease, high blood pressure, stroke, and dementia.
Patients who smoke regularly are also at a higher risk of developing oral cancer and typically experience adverse reactions to any type of oral surgery. Bone density within the jaw is also affected, resulting in teeth that may shit in their sockets and become loose.
Reserve Your Appointment Today
Whether you're a current smoker and concerned about your oral health, or you've succeeded in quitting but still need guidance regarding lingering effects of tobacco, our caring, compassionate team is here to help. Contact our office in Edison, NJ today to schedule your appointment with Drs. Resnick and Rosenfeld. We're always happy to provide our patients with useful tips and information regarding oral health and hygiene, as well as with suggestions and recommendations for cosmetic, restorative, and preventive dentistry. We proudly serve patients from throughout Edison, Scotch Plains, Plainfield, Clark, Westfield, Colonia, and more.
April 24, 2013
April is Oral Cancer Awareness Month, and it's a great opportunity for our practice to share some important information with our patients about this often-forgotten but incredibly dangerous disease. This year, thousands of Americans will be diagnosed with oral cancer, and only around half of the people currently suffering with the condition will live more than five years. What's worse is that, while oral cancer is treatable in its earlier stages, most people don't notice the symptoms or go to see their dentist until it's already progressed to much more advanced, destructive stages. That's why attending regular check-ups with Dr. Resnick or Dr. Rosenfeld is so important. Our staff is committed to keeping an eye out for any signs of this condition at our Edison office. It may also help to know what some of the more common symptoms are. Possible signs of oral cancer include:
Flat, white or red spots or sores inside your mouth
A sore that bleeds and doesn't show signs of healing
A small, eroded area, lump, crust, or thickening in the mouth
A color change in your oral tissue
Excessive pain, tenderness, or numbness in the mouth or lips
However, while these symptoms are important to keep in mind, we want you to remember that our team at Resnick and Rosenfeld, DDS is your first line of defense against oral cancer. Routine check-ups every six months will give Drs. Resnick and Rosenfeld a chance to thoroughly inspect your cheeks, gums, palate and tongue for any suspicious areas.  We will also thoroughly examine your neck for any warning signs of cancer or infection.
While some patients who are diagnosed with oral cancer are heavy tobacco/alcohol users, nearly a fourth of affected people don't participate in any known risk factors. That's why we invite you to come in to our Edison office so we can ensure that you stay healthy and happy for years to come. Contact us to schedule an appointment! We also serve the areas of Clark, Plainfield, Scotch Plains, Westfield, and Colonia.