Remineralization Dentistry in Edison, NJ
How Does Dental Remineralization Work?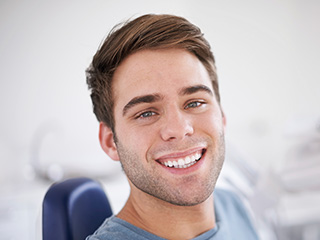 Did you know that some cavities can be treated without "drilling and filling?" Other dental offices are content either to "drill" away the decay and place fillings, or "observe" these cavities until they get deeper and then "drill and fill." In our office, we prefer to treat these early cavities with topical solutions that help your teeth remineralize, hopefully avoiding the "drilling and filling" that can ultimately weaken your tooth. Recent scientific evidence is conclusive that not only is this therapy conservative and successful, but cost-saving as well.
Many of the solutions we use are also useful in preventing decay from ever starting. That is why every patient in our office is assessed for their RISK of developing caries (the bacterial infection that causes cavities) and their home oral hygiene regimen is prescribed accordingly. Please contact Rosenfeld Dental Associates in Edison, NJ today to schedule a visit with our team or if you have any questions.