Comprehensive Dental Services for Edison, NJ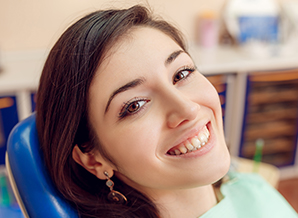 At Rosenfeld Dental Associates, we hope you can tell how much our three doctors and team members love their jobs from the moment you step through the door. Our approach focuses on excellent customer service, and we strive to help every patient feel listened to, comfortable, and fully satisfied with the dental improvements we achieve for them. From simple preventive care to advanced tooth replacement, our available treatment options can make a big difference for not only your confident smile, but your overall quality of life as well.
Everyone's oral health needs are different, and we always personalize our approach to be a good fit for your preferences, budget, and goals. To find the services that work best for you, take a look at our available menu below. Are you ready to schedule an appointment? Do you have any questions or concerns? Please don't hesitate to contact our location in Edison, NJ by phone or here online.