Complete Your Smile with Dental Implants in Edison, NJ
Why Are Dental Implants a Great Choice for Replacing Teeth?
Are you missing one or more teeth? Dr. Resnick, Dr. Rosenfeld, and Dr. Atlas have a restorative dentistry solution that can help. Using dental implants, they provide Edison area patients with an extremely effective, natural-looking tooth replacement option that beats a traditional dental crown, bridge, or partial. They can also be used to support and stabilize full dentures. Our Edison dental office utilizes the most current implant restorative system to fit each patient's needs. If you are missing a single tooth or a number of teeth due to an accident, decay, or infection, or if you are having a problem with your dentures or partials, we will be happy to advise you of your implant options. Contact our office today!
What are Dental Implants?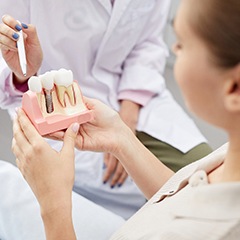 Dental implants are small posts that are inserted into the gum line to recreate lost tooth roots. Once in place, dental implants can be used to support any number of replacement teeth, recreating a flawless, healthy smile. We can use a variety of materials to craft dental implants, but the two most often used materials are titanium and zirconia.
How are Dental Implants Placed?
Dental implants are surgically placed into the jawbone. A small incision is made into the soft tissue. Then, the implant post is positioned into the jawbone. A protective cap is placed over the top of the implant site to protect it during healing and keep the soft tissue properly shaped to allow the attachment of the replacement tooth or teeth later. Over the course of three to six months, the implant fuses with the natural supportive structures, mimicking the function of tooth roots. When the implant is fully fused with the smile line, you can return to have the replacement tooth or teeth attached.
How Many Dental Implants do I Need?
The number of dental implants you need will depend on how many teeth you've lost and where they are positioned along your smile line. We can use strategically positioned dental implant posts to support crowns, bridges, partials, and full dentures. Bellow you'll find more details about how each of these restorations is positioned and how many implant posts are needed to support them:
Implant-Retained Crowns & Bridges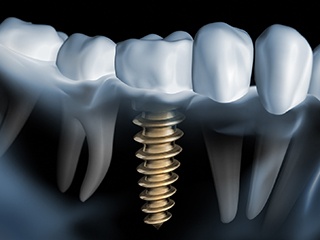 Your implant restoration will depend on the number of teeth you're missing and the number of implants that we've placed into the jawbone. Our team will be happy to help you determine the option that fits your needs and personal preferences best. For instance, implant-retained crowns are available for restoring individual implants. The crown will be crafted from high-quality dental ceramic that's seamlessly lifelike, and its placement attached to a single implant post will preserve the health of surrounding natural teeth.
An implant-retained bridge, on the other hand, is designed to replace missing consecutive teeth. While a traditional bridge is anchored over adjacent natural teeth that have been ground down to accommodate it, this modernized model is attached to two dental implants, one on either side of the gap, which is much better for the patient's overall oral health.
Implant-Retained Dentures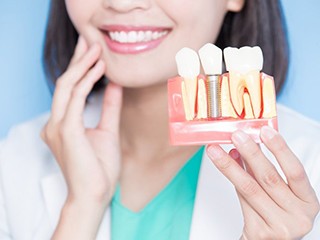 Implant-retained dentures are another option for patients who want to replace a significant number of missing teeth with dental implants. Prosthetics are typically more cost-effective because they can be used to cover multiple implants at once instead of each one requiring a singular restoration.
Fixed dentures are designed to permanently fix in place over four to six implants. As a result, they feel and function just like natural teeth and should be cared for in the same way as well. At regular intervals, our team will remove the prosthetic from your mouth and clean it in order to ensure its continued success.
Alternatively, if a patient is invested in maintaining their denture's removable nature, they can receive an overdenture. While this prosthetic still attaches to four to six dental implants, it can be easily taken out of the mouth at home for simpler cleaning and convenient storage.
Am I a Candidate for Implant Tooth Replacement?
With innovations in modern dental technologies, almost any patients can receive an implant supported tooth replacement. The ideal candidate would meet the following criteria:
Be in relatively good health
Have adequate supportive bone and gum tissue
Have positive past experiences with surgical treatment
Have the time and commitment to follow through with the entire implant-retained tooth replacement process
Benefits of Dental Implants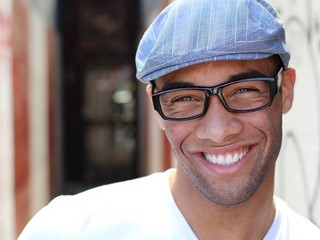 If you have lost one or more teeth, you must consider the wealth of advantages of dental implants when evaluating your options in tooth replacement. They offer a comprehensive solution that can last for decades -- or a lifetime. Plus, dental implants promote oral and overall health by making it easier to eat, speak, and smile with full confidence. Not to mention the fact that dental implant procedures are over 95% successful. That's a wonderful way to invest in your smile!
How Much do Implants Cost?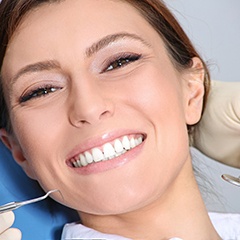 The cost of your dental implant tooth replacement plan will depend in large part on the number and placement of missing teeth, the restoration materials used, and whether or not you need preparatory treatments. During your tooth replacement consultation, we'll be happy to explain every step of the treatment plan, including the costs of each stage of the process.
How Long Will My Implant Restoration Last?
Dental implants have a 95% or higher success rate after 20 years. With proper care, you may be able to keep the same implant supported dental restoration for a lifetime. During your regular dental exams, we'll examine your smile and help you maintain the restoration as long as possible.