September 10, 2014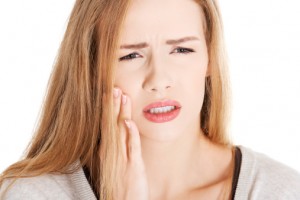 It is estimated that 20 percent of adults in America suffer from bruxism, a condition characterized by involuntary teeth grinding that typically occurs while the patient is asleep. Because patients suffering from bruxism don't always realize that there's a problem, the incessant grinding has the potential to cause serious damage to teeth and dental work. At Resnick & Rosenfeld, DDS, Dr. Steven J. Resnick and Dr. David S. Rosenfeld provide patients from Edison, NJ and the surrounding areas with comprehensive general dentistry services, including treatment for bruxism.
Why is Bruxism Treatment Important?
In addition to causing damage to your teeth over time, untreated bruxism can lead to the development of a secondary condition known as temporomandibular joint disorder, or TMJ disorder. This is a condition that affects the delicate joints that attach your jaw to your cranium. When the muscles of the jaw and neck become tense with the stress needed to clamp down and grind, inflammation of the TMJ may occur. This can lead to severe pain, chronic migraine headaches, difficulty chewing, and a clicking sound when opening and closing the mouth.
Fortunately, there is a solution to the pain and annoyance associated with bruxism and TMJ disorder. Drs. Resnick and Rosenfeld can fit you with a custom oral appliance that you wear only when you sleep. Comfortable and easy to wear, this nightguard (also called a mouthguard or oral splint) protects your teeth and the muscles of your jaw throughout the night, thereby drastically diminishing your symptoms. Finally enjoy a full night of rest without dealing with the pain of bruxism and TMJ disorder the next day.
Schedule Your Consultation Today
If you suspect that you may be suffering from bruxism or TMJ disorder, we invite you to contact our office today to schedule your appointment with our doctors and our caring team. We'll take the time to sit down with you, get to know you, and develop a treatment plan that addresses all of your unique needs. From our conveniently located dental practice in Edison, NJ, we proudly serve patients from surrounding neighborhoods in Plainfield, Scotch Plains, Westfield, Clark, Colonia, and more.