Cosmetic Bonding –Edison, NJ
Invest in a Beautiful Smile with Dental Bonding
Believe it or not, your teeth are important for more than just talking and chewing. They are also crucial to your self-esteem. Unfortunately, many adults aren't happy with their teeth. If you're dissatisfied with your smile, you might be a candidate for cosmetic bonding in Edison. The minimally invasive treatment provides drastic results to give you a smile you'll want to show off.
What is Cosmetic Bonding?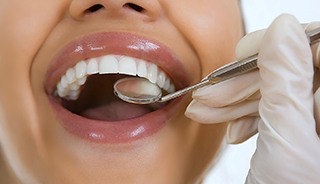 Cosmetic bonding is an elective procedure that offers both restorative and aesthetic benefits. A composite resin material can be used to fix certain issues that might affect the health or function of a tooth, like decay or chips; however, it can also improve its appearance. The treatment can enhance the overall color, size, and shape of a tooth.
It's a versatile procedure that provides a less invasive alternative to other cosmetic options, like crowns or veneers. Not to mention, it's also more affordable to help you achieve your dream smile without draining your wallet.
Am I a Candidate for Cosmetic Bonding?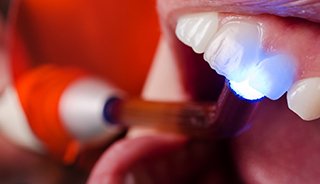 If you're embarrassed by your teeth, you might be a candidate for cosmetic bonding. You'll need a consultation with your dentist in Edison to ensure it's the right option for you and your goals. Generally, it can be used to correct a variety of minor imperfections, such as:
Tooth decay
Chips, cracks, or abnormally shaped teeth
Exposed tooth roots
Discoloration or stains
Shorter than average teeth
Small gaps between teeth
What Can I Expect?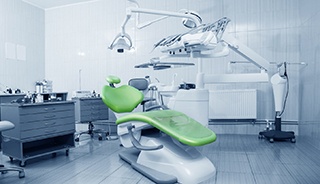 After an initial consultation with your cosmetic dentist in Edison, you're scheduled for your appointment. Generally, it takes 30 to 60 minutes per tooth. If you're treating several teeth, we might recommend more than one visit.
We'll begin by cleaning your teeth and placing a weak acid on your tooth to open the pores in your enamel and dentin to ensure a secure bond. Your tooth is rinsed and dried before we apply the perfectly-shaded resin to your tooth. It will match the color of your enamel to blend in for natural results. We'll sculpt it into the ideal shape before using a dental light to quickly harden it. We'll smooth and polish your tooth, so you can walk out of our office with a beautiful smile.
Your results can last for a decade or longer with the right aftercare, like maintaining your oral hygiene at home and visiting your dentist regularly.
What are the Benefits of Cosmetic Bonding?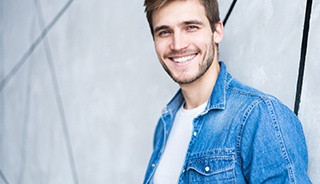 When compared to other elective treatments, cosmetic bonding offers a variety of advantages, including:
Drastic improvements after just one appointment.
Minimally invasive with no recovery time.
Versatile to correct several issues.
Natural-looking results that can last.
Durable to withstand biting and chewing.
Affordable for patients of all walks of life.
Schedule Your Consultation
If you're ready to stop hiding behind an imperfect smile, it's time to see if cosmetic bonding is right for you. Contact our office today to schedule your consultation. We will create the personalized plan you need to revamp your smile and boost your self-esteem.