Children's Dentistry in Edison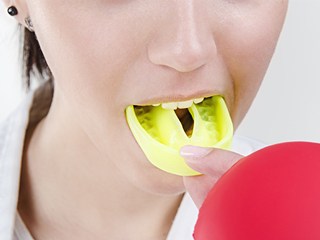 Every parent knows that our kids come first. We all want the best for our children, so it's no surprise that many parents think that means they'll need to take their little ones to a pediatric dentistry specialist. For some kids, this is the best option, but as long as your child's smile is developing correctly, a family dentist may be the best option. Not only is visiting the same dentist more convenient for your family, but it also allows your little one to grow up with the same dentist who can provide consistent care at every stage of dental development. At Rosenfeld Dental Associates, we welcome patients of all ages, and we greatly enjoy helping young patients develop and maintain healthy, happy smiles. Call our Edison children's dentistry team to learn more or schedule an appointment for any member of your family today. We look forward to seeing you soon.
When Should My Child Visit Your Office?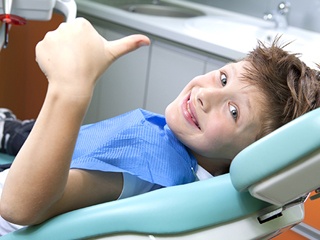 We recommend that kids come in to see us by their first birthday or immediately following the eruption of their first tooth, whichever comes first. These early visits are short and sweet. While you hold your little one in your lap, the dentist will simply examine developing oral structures for any signs of concern. We'll also answer questions you may have and provide recommendations to help you care for your child's smile at home.
How Often Should Kids Visit the Dentist?
After their first appointment, kids should visit the dentist at least twice each year for dental exams and teeth cleanings. These appointments ensure any oral health concerns your child experiences are diagnosed and treated in the earliest stages.
What Services do You Offer for Children?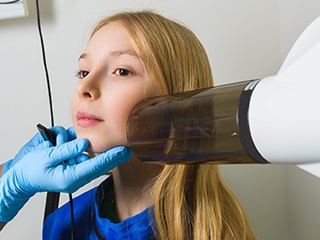 Every patient has a personalized treatment plan, but kids especially need specific services to help them develop flawless smiles. Some of these services we offer that are geared to developing healthy smiles include:
Checkups and cleanings – preventive exams and teeth cleanings allow kids to develop and maintain healthy smiles for a lifetime.
Dental sealants – a clear coat of sealant used to prevent bacteria and plaque from accumulating, leading to cavities.
Fluoride treatments – topical fluoride applications in our office strengthen kids' tooth enamel and minimize risk for decay.
Athletic mouthguards – young athletes should be wearing comfortable, custom fitted mouthguards during any athletic event or practice where their smiles may be damaged by other players, hard surfaces, or sports equipment.
Emergency dentistry – dental emergencies can happen to patients of all ages, but kids tend to be more accident prone than adults. When your kids need us, we're here to help them fully repair their smiles right away.
How Can I Help My Kids Improve Their At-Home Hygiene?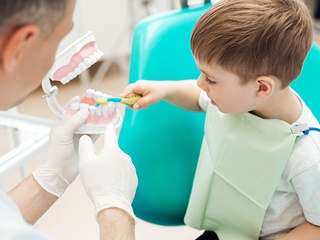 We love having the opportunity to provide dental care for your kids twice a year, but the other 363 days of the year, it's up to you to keep them brushing, flossing, and maintaining healthy smiles. When you and your little ones visit our office, the team will be happy to demonstrate proper at-home care and hep your kids learn to care for their smiles properly. Some basics to keep in mind between biannual dental exams include:
Make sure kids are brushing for at least two minutes at a time. Playing a song or investing in a fun electric toothbrush with a timer can help with this.
Make sure kids are brushing gently. Many kids brush too hard because they think it will clean their teeth better, but they may just end up hurting their gums.
Show kids how to brush systematically rather than randomly to ensure they brush each tooth and every surface of their teeth (front, back, and biting surface).
Ensure that children are wearing their sports mouthguards consistently during athletic events and competitions.