July 23, 2017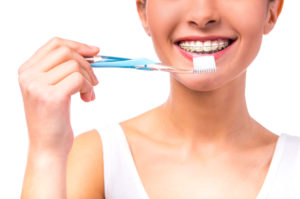 Most of our patients know how their whole body health effects their teeth. Certain foods can be detrimental – more sugar means higher risk for cavities, dark foods and drinks may lead to staining, and acidic foods weaken the enamel. Certain health conditions lead to reduced saliva production and chronic dry mouth. However, many patients aren't aware of how their oral health and hygiene effects their body. At Resnick & Rosenfeld, DDS, we believe it's essential for patients to be educated about all of the ways oral health and whole body health intersect. Contact our friendly Edison dental team to schedule a checkup today. Our knowledgeable dentists and team members will be happy to walk you through the most effective oral hygiene practices to ensure your optimal oral and overall health.
(more…)
February 3, 2014
Though it happens to us all at one point or another, bad breath is always embarrassing when it hits. Whether it's a problem you only deal with after eating certain foods or you've noticed that it's a common occurrence, you want to know how to address it as soon as possible. At Resnick & Rosenfeld in Edison, NJ, our expert team of dentists and hygienists wants to give you the tools you need to banish bad breath once and for all.
Find the Cause, Find the Treatment
For some people, chronic bad breath can signify an underlying health concern that must be assessed by a medical professional. Certain patients with liver problems, for example, may experience an unpleasant odor and taste in their mouth when their liver is unable to sufficiently eliminate toxins in the body. If, however, you know that your bad breath is not caused by a medical issue, there are certain things you can do to keep it at bay. Try the following:
Use a tongue scraper. Bacteria tends to accumulate on the tongue, especially in the back near your throat, even when you brush and floss regularly. A tongue scraper can effectively remove the bacterial plaque that hides between your taste buds to quell bad breath.
Swish with antibacterial mouthwash every time you brush. This not only helps to kill bacteria that are currently present in your mouth, but may help to defend your teeth and soft tissues from future buildup.
Chew sugar-free gums and breath mints. While these only mask the problem of bad breath temporarily, they can help keep you out of embarrassing social situations until you've had a chance to address the root problem.
Avoid problem foods. Foods like onion, garlic and dairy products are notorious for causing an undesirable odor in the moist environment of the mouth.
If chronic bad breath has caused you social embarrassment one too many times and you're ready to make a positive change in your life, contact us at our Edison, NJ to see how Drs. Resnick and Rosenfeld can help you. We also proudly serve the areas of Scotch Plains, Colonia, Plainfield, Clark, Westfield and beyond.
July 3, 2013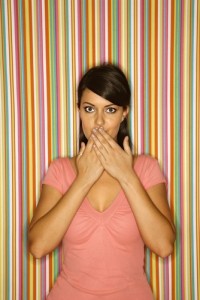 While patients can experience a wide variety of problems and complications concerning their oral health over the years, one of the simplest (and most embarrassing) problems would have to be bad breath. Also referred to as halitosis, bad breath is often a humiliating prospect for people with wide social or professional circles, not to mention that it often indicates the presence of more serious oral health problems. Here at Resnick and Rosenfeld, DDS, we don't want to just correct big dental problems – we want to help you be completely happy with your teeth for life! That's why below, we've provided some helpful tips to combat bad breath:
First, be sure to attend regular check-ups with Dr. Resnick and Dr. Rosenfeld in Edison, NJ, as well as brush and floss the recommended amount. Cavities and gum disease are common causes of gum disease, and our team can't quickly and effectively treat these problems once we notice them during a routine appointment. We can also provide you with suggestions for how to improve your daily hygiene routine.
The tongue is one of the worst places for foul-smelling bacteria to cling and thrive, so one way to help the problem would be to invest in a tongue scraper! This helpful tool can reach the places your toothbrush just can't clean.
While they shouldn't be relied on extensively in place of regular brushing and flossing, using an anti-bacterial mouthwash daily can help add an extra layer of protection against germs.
Chew sugarless gum!
Try to avoid foods that contain overly potent odors, such as garlic or onions.
Contact our Edison office today to schedule an appointment! Dr. Resnick, Dr. Rosenfeld, and their dedicated team can't wait to give you something to smile about. We also welcome patients from the areas of Clark, Plainfield, Scotch Plains, Westfield, Colonia, and beyond.