Periodontal Disease Treatment in Edison, NJ
How Do You Treat Periodontal Disease?
Periodontal disease (also known as gum disease) is one of the most common health problems on the plant, as well as the leading cause of adult tooth loss in the United States. While the infection starts out with mild symptoms, untreated cases can quickly threaten your smile and your overall health as well. Thankfully, our team at Rosenfeld Dental Associates offers several treatment options for combating the dangerous effects of gum disease at every stage. Don't hesitate to contact our Edison, NJ location if you're experiencing common symptoms, such as bleeding gums.
Microscopic Monitoring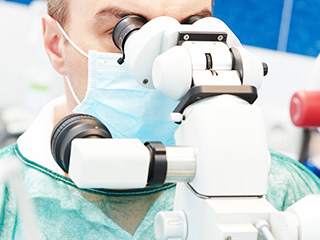 Our staff takes the threat of gum disease very seriously, which is why we screen for its presence during every regular checkup. Microscopic monitoring allows us to discover warning signs of the infection at its earliest stages and before any real damage has occurred. As a result, we can instruct patients on how to care for their smile and eliminate their risk. Alternatively, if the patient is already experiencing a breakdown of the tissues, this advanced technique assists our dentists in identifying the cause and treating the condition in a non-invasive fashion.
Learn More About Microscopic Monitoring
Scaling & Root Planing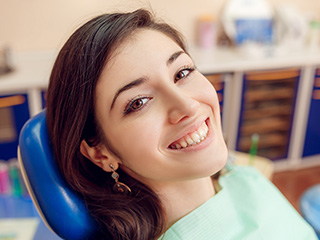 What has been traditionally called "Scaling and root planing " or poorly said "deep cleaning" is actually a complete bacterial debridement that is aimed at eliminating the cause of the gum disease to begin with. Our doctors will target harmful bacteria underneath the gum tissue and eliminate them using small instruments and anti bacterial solutions to eliminate the primary cause of the disease and keep your gums and bone healthy for a lifetime.
Antibiotic Therapy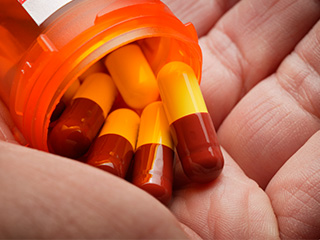 In order to maximize treatment results for patients with gum disease, our team combines anti bacterial therapy with the above services. Often, just antiseptics are used but sometimes an antibiotic or a combination of antibiotics is used. We prescribe specific toothpastes depending on your diagnoses. A personalized home care regimen is developed for each patient. Our goal is to keep you infection free for a lifetime.