March 15, 2015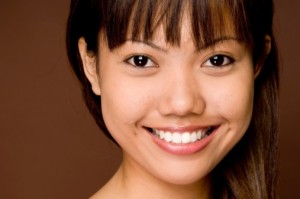 Believe it or not, people who have white teeth are thought to be happier, more out-going, smarter and more successful. All this from a white smile! Still don't believe us? Well then, schedule an appointment for teeth whitening at the office of Resnick & Rosenfeld in Edison, NJ, and see what happens when you smile.
Teeth become stained and discolored for a number of reasons, including:
Our favorite beverages and foods, such as coffee, cola, tea, chocolate, tomato sauce, blueberries, carrots and oranges
Tobacco use
Teeth grinding and clenching, which results in microscopic cracks that make the biting edge of teeth seem darker
Some medications, such as the antibiotic tetracycline
The unavoidable aging process
Cracks in teeth where stains and food debris can hide
The starting color of your teeth, which may be somewhat yellow or gray
Whatever the reason, you can improve the appearance of your smile with teeth whitening from Dr. Steven Resnick and Dr. David Rosenfeld.
In-office Teeth Whitening
To whiten your teeth as quickly as possible, Resnick & Rosenfeld offers Zoom! Teeth Whitening. With this system we apply a bleaching gel to your teeth and activate the 25 percent hydrogen peroxide gel with a special light. As the hydrogen peroxide breaks down, oxygen enters the tooth to bleach stains while leaving the structure unaffected. In about an hour, you'll see remarkable results.
At-home Teeth Whitening
If you don't have time in your schedule for an appointment for in-office teeth whitening, or if you simply prefer to whiten in the privacy of your own home on your own time, then we offer at-home teeth whitening kits, too. We'll give you custom made teeth whitening trays for you to use with a specially formulated whitening gel.
Call Our Office Today
To schedule an appointment for in-office teeth whitening or to learn about at-home teeth whitening, call Resnick & Rosenfeld.  We serve patients from Edison, NJ, as well as Clark, Plainfield, Scotch Plains, Westfield and Colonia.