Veneers – Edison, NJ
How We Fix Several Smile Flaws at Once
\
When you look in the mirror, what do you see? Is there a happy face with an attractive smile looking back at you? Or can you not even see a smile, because you're too embarrassed to show your teeth—even to yourself! If your teeth are making you self-conscious about your smile, then we ask you to consider dental veneers. Once Dr. David Rosenfeld places these custom porcelain shells over your teeth, all of your smile's cosmetic concerns disappear simultaneously! To find out how we can instantly give you a perfect set of pearly whites, contact our team at Rosenfeld Dental Associates to learn more about veneers in Edison, NJ. We want you to have a smile that gives you the confidence to face the world and that image in the mirror you see every day!
What Are Dental Veneers?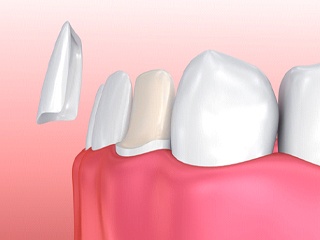 Dental veneers are extremely thin sheaths that are made from lifelike porcelain and affixed to the front surfaces of teeth, concealing all of their aesthetic imperfections in one fell swoop. If you have any of the following dental conditions, you may benefit from veneers:
Chipped or cracked tooth enamel
Stubborn stains or discoloration
Misshapen, short, or worn-down teeth
Small gaps and irregularly spaced teeth
Teeth that are slightly crooked (earning veneers the nickname "instant orthodontics")
Each veneer is 100% personalized to look like a natural part of your smile, so you can be sure that your results will be seamless.
The Process of Getting Veneers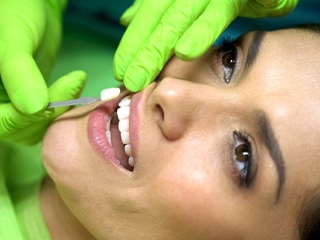 Your journey toward a new smile begins with a consultation with your cosmetic dentist in Edison, NJ. Dr. Rosenfeld will first examine your teeth and gums to make sure they are all healthy. Then, our team will take digital photographs, X-rays, and impressions in order to get a comprehensive visualization of your teeth the way they are currently. This allows Dr. Rosenfeld to better plan the correct size and shape of your veneers. As for color, your veneers can also boost the brightness of your smile. In fact, they can cover up stains that don't respond to even professional teeth whitening treatment.
To receive your veneers, you'll need to schedule two appointments. During the first one, Dr. Rosenfeld will prepare your teeth by removing a very thin layer of enamel from your teeth; this is done to make room for the veneers. While you wear a set of temporaries, your permanent veneers are manufactured in our trustworthy dental lab. When completed, you'll return to our Edison dental practice to have your customized final veneers bonded to your teeth.
The Benefits of Veneers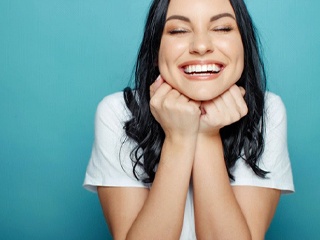 There's a reason why veneers are one of our most popular cosmetic dentistry services; they offer numerous benefits that other options cannot. For example:
Gaps between teeth can be closed and minorly crooked teeth can be properly aligned without braces.
Stubborn tooth stains can finally be concealed.
Veneers don't require the removal of as much enamel as dental crowns do, making them more conservative.
Beautiful results can be achieved in just a few short weeks.
The life expectancy of veneers is much longer than that of cosmetic dental bonding.
Dental porcelain is extremely resistant to staining, so you should be able to enjoy a bright smile for many years to come.
Understanding the Cost of Veneers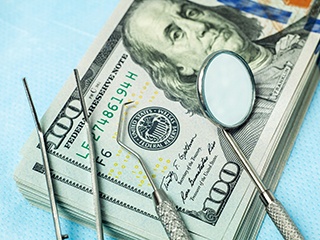 You know veneers can give you the smile of your dreams, but you might believe they are out of your budget. Veneers are more reasonably priced than many people realize. There's not a flat fee for the procedure because every case differs; however, we strive to keep the cost of veneers in Edison affordable for everyone. After examining your mouth, we will provide you with a personalized estimate and discuss all your options to achieve a picture-perfect smile without draining your bank account.
Cost VS Cosmetic Dentistry: What's Right For Me?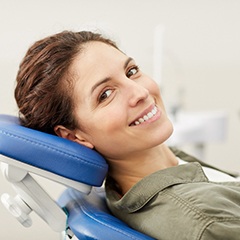 Your cosmetic dentist in Edison can use several treatments to resolve common aesthetic concerns, like gaps between front teeth, stains, and chips. It's important to consider all your options based on your needs, preferences, and budget. Some treatments you may want to consider are:
Braces: Metal braces and clear aligners can fix several bite and alignment problems over the course of several months to years. If you only need to make minor adjustments, it can be a long time to wait for your straight smile.
Teeth Whitening: Whitening treatments can get your teeth up to 8 shades whiter, but they aren't effective on all stains, like those caused by antibiotics.
Direct Bonding: A composite resin material is a quick fix for several cosmetic issues, but it will need to be replaced every few years.
Veneers: Veneers can close gaps between teeth, cover stains, and fix chips using a single treatment. You'll have the results you want after just a couple of weeks.
Although veneers may cost more than other procedures, they can be the most affordable solution because they can resolve various concerns simultaneously. You may end up saving money because you won't need multiple procedures. Not to mention, veneers are proven to last for a decade or longer with the right aftercare, so you won't have to worry about paying for replacements or your results fading.
Your estimate will reflect each step of your treatment plan. Your estimate can include preparatory treatments, the number of veneers, and other services necessary to enhance your smile. You'll know exactly what you'll have to pay before committing to anything. Rest assured; you won't be surprised by any hidden fees.
How to Make Veneers Affordable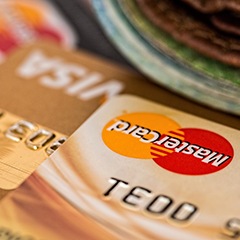 Unfortunately, you can't depend on your dental insurance to cover veneers in Edison because they are considered elective, but there are some exceptions. If they are needed for restorative reasons, you may be able to use your dental coverage to offset the cost, such as if you need replacements. A member of our team will work on your behalf to maximize your dental benefits. Besides using your insurance, we accept multiple payment methods, including:
Traditional Payment: Our office accepts cash, checks, and credit cards.
Third-Party Financing: Pay for your new smile using monthly installments through a third-party financer.
Don't let the cost of veneers prevent you from achieving the smile you deserve. Contact our office today to schedule your consultation for veneers.
Veneers FAQs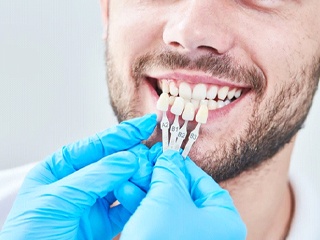 Every year, more and more patients choose veneers in Edison to instantly brighten their smiles. It's not hard to see why, what with their incredible versatility. With their growing popularity comes an increase in the number of common questions and concerns about the treatment. That's why, for your convenience, we've answered some frequently asked questions about veneers below.
How Long Do Veneers Last?
As with just about any dental restoration, the lifespan of your veneers is highly dependent on how well you maintain them. However, dental porcelain is durable enough that veneers last for 10 to 15 years on average.
How Do I Take Care of Veneers?
Caring for your veneers doesn't involve anything you shouldn't already be doing to keep your natural teeth in good condition. To ensure your veneers last, do the following:
Brush twice a day with a fluoridated toothpaste.
Floss at least once daily, preferably before bed.
Limit your consumption of foods and drinks that are extremely sugary or acidic.
Wear a mouthguard if you play sports and a nightguard if you suffer from bruxism (nighttime teeth grinding).
Avoid chewing on particularly hard objects, such as pens, ice, popcorn kernels, or fingernails.
See your dentist in Edison for a checkup and cleaning every six months.
Does Getting Veneers Hurt?
You shouldn't feel pain while getting your teeth prepared or your veneers placed. This is because we use a local anesthetic to numb your mouth before your treatment begins. However, you may feel some residual soreness for a day or two afterward, especially if you received several veneers at once. Taking a store-bought pain medication like acetaminophen or ibuprofen as needed should be more than enough to alleviate this soreness.
Will Other People Be Able to Tell That I Have Veneers?
Some people are hesitant to receive veneers because they're worried their teeth will look "fake." This phenomenon is sometimes referred to as "chiclet teeth." While veneers from several decades ago may have looked slightly unnatural, modern veneers are customized to resemble the rest of your pearly whites. Multiple factors, including your face shape and skin tone, are considered when we're designing your veneers. Once these restorations have been bonded into place, only our team should be able to tell them apart from your natural teeth!
Are Veneers Expensive?
Not necessarily. Every single veneer is made differently. As such, there is no one fixed price of veneers. Your cost will depend on various factors, such as how many veneers you're getting, on which teeth they're being placed, and whether you'll need any preparatory treatments like fillings beforehand. During your consultation, our team can provide you with a personalized cost estimate and discuss your payment options, such as low-interest financing through CareCredit.