Preventive Dentist in Edison, NJ
Need a Dental Exam or Cleaning?
Maintaining good oral health and a beautiful, confident smile is a job that lasts for life, and our doctors and team here at Rosenfeld Dental Associates look forward to offering you professional support every step of the way. If it's been some time since your last exam or cleaning, we recommend that you contact our Edison, NJ location today and schedule an appointment. Quality preventive care can help you avoid serious dental problems and damage down the road!
Dental Check-Ups & Cleanings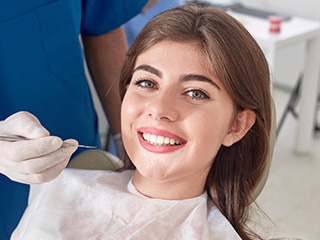 Patients of all ages should be attending at least two exams and cleanings every year, or one every six months on average. These visits are important because they allow our doctors to assess the current health of your smile and treat any instances of decay or damage early on, as well as remove harmful plaque and tartar.
Learn More About Dental Hygiene
Children's Dentistry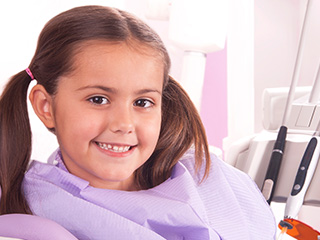 We enjoy being able to offer our patients the convenience of comprehensive family care, including kid-friendly services for your special son or daughter. Forming a positive relationship with the dentist at an early age can make a world of difference for your child's ongoing oral health, and we will always treat them with a gentle and kind approach that helps them feel right at home.
Learn More About Children's Dentistry
Dental Sealants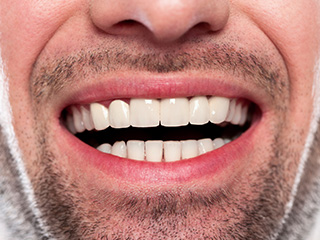 Dental sealants are a simple and safe preventive service that our doctors typically recommend for children, although they can be useful for some adults as well. These tough plastic coatings are painted directly onto the chewing surfaces of back teeth and hardened in place so that they can serve as a barrier. When faced with sealants, food particles and decay-causing bacteria won't be able to settle into the grooves as easily as they could before, effectively reducing our patients' risk of developing cavities.
Nightguards for Bruxism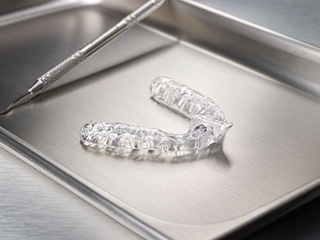 Bruxism is the medical term for habitual teeth grinding/clenching, and over 25 million Americans are suspected to suffer from this condition. What's worse is the fact that a majority of bruxism instances only occur when the patient is sleeping and unaware of the damage they're doing to their teeth. If you regularly wake up with chronic jaw pain and/or worn-down dental surfaces, it's time to talk to the Rosenfeld Dental Associates team. We can likely help alleviate your symptoms with a customized nightguard
Athletic Mouthguards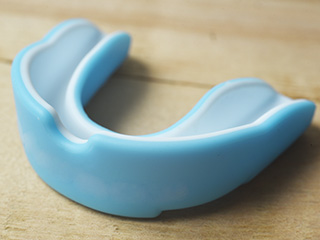 We strongly recommend that all of our patients who regularly play sports where physical contact occurs invest in a custom-made mouthguard! These oral appliances are designed to be very comfortable in the mouth, reliably secure, and flexible enough to allow you to breathe and speak without trouble.
Learn More About Athletic Mouthguards
Oral Cancer Screening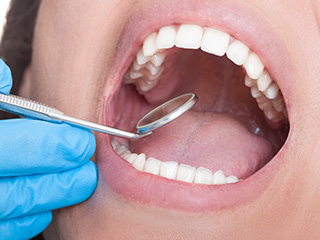 Oral cancer affects tens of thousands of patients every year, with one person dying every hour on average from the condition. These results are directly caused by far too many cases going undiagnosed until they've already reached advanced stages, making the chances of recovery slim. Here in Edison, our dental team is very much aware of the common signs of oral cancer, and we will thoroughly screen each patient for them during regular checkups so that we can sound the alarm as soon as possible.
Fluoride Treatment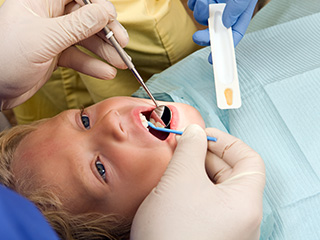 Fluoride is a mineral that's actually been shown through countless studies to improve oral health, strengthening enamel and preventing instances of cavities in patients who regularly ingest it. This is easier to do than you'd think, considering that most municipal water supplies (tap water) in the United States have fluoride added to them. However, if you're a fan of bottled water, it may be worthwhile to pursue professional fluoride treatments here at our practice. Our doctors will be happy to let you and your loved ones know if we think you'd benefit from them.
Toothpastes / Mouthwashes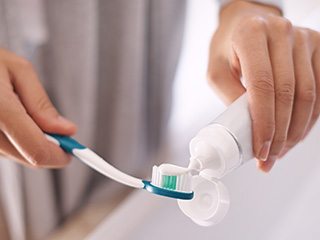 While it's certainly crucial to attend regular checkups and cleanings with your trusted dental team, maintaining a strong oral hygiene routine at home is just as important to your ongoing oral health. We can recommend high-quality brands to you and your loved ones when needed, such as Arm & Hammer Perioxicare toothpaste, that come with our seal of approval. In fact, many of our staff members use them too!