Meet Your Edison Dental Team
Our dental team loves what we do – and it definitely shows! Whether you're in our front office or settled in the treatment room, we work hard to help every patient feel at ease. Our assistants, hygienists, front desk team, and coordinators are friendly and highly-trained, and everyone makes an effort to stay ahead of the curve by attending regular continuing education courses. To learn more about us, keep reading below:
Irene Dougherty, Business Manager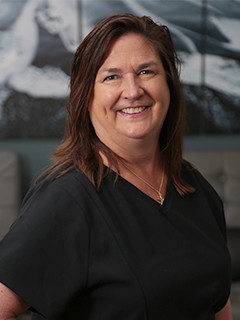 Irene's love for interacting with our valued patients and genuinely building relationships with each one makes her an incredible member of our team, and we are proud she has spent the last 35+ years at our practice. Her love for life and joyous personality are truly representative of our office. She always goes the extra mile to ensure each appointment is a positive, relaxing one and that the daily operations are streamlined. When she isn't with our team, she loves spending time with her husband, four children, and three grandchildren. Her ideal way to spend her day off is at the beach with her whole family!
Patti Bouchard, Patient Care Coordinator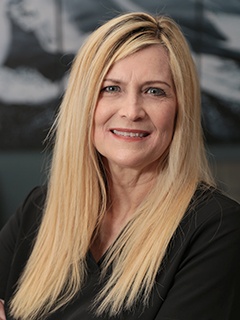 Patti has been part of the Rosenfeld Dental Associates team for over 10 years and is generally the first smiling face you'll see when you enter our office or the first happy voice you'll hear when you call. She enjoys welcoming new patients and learning about their specific dental needs and goals. Patti's extensive training in patient care enables her to discuss treatment plans, coordinate insurance benefits, and organize payment options to insure that the health and beauty you desire is affordable. A dedicated wife and mother, Patti translates those skills to her work and insures that all of our patients feel like family.
Danielle Sacco, Dental Hygienist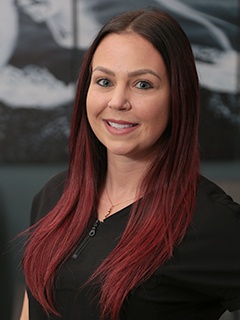 As a child, Danielle had a bad experience with a dentist. Instead of fearing the field of dentistry, this motivated her to attend Middlesex County College and create positive, relaxing, enjoyable experiences for her patients. Today, she has over 15 years of hands-on experience, is certified in administering local anesthesia, and has undergone training in advanced techniques, like monitoring bacteria using a microscope. In her spare time, you can often find her with Taco, her long-haired Chihuahua. She also enjoys going to the gym, hiking, and hanging out with her friends and family!
Valeria Martelo, Dental Assistant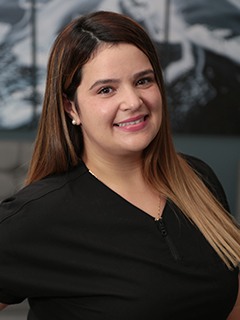 Valeria attended Central Career School before entering the dental field. Over seven years later, she has helped countless patients on their journey to happy, healthy smiles. She has also continued to expand her expertise by undergoing Itero training, earning her RDA license, and becoming certified in CPR. When asked about her favorite aspect of her job, she shared that it is interacting with her patients! Outside the office, she and her spouse (who was also her high school prom date) have two children. In addition to spending time with her family, she enjoys doing Zumba.
Destiny Wilson, Dental Assistant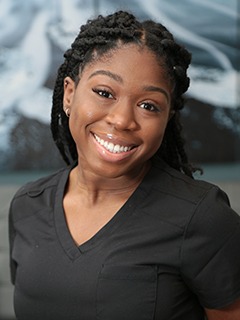 Although Destiny is relatively new to our team, her love for making our patients happy and more confident in their smiles has made her a perfect fit from the start. She completed her studies at Middlesex County College and the American Institute. Since then, she has earned her radiology license and CPR certification. Born and raised in New Jersey, she loves shopping and dancing. She also is currently learning to speak Spanish and Korean! Here's an interesting fact about her: she is the first person in her family to join the dental field and she hopes to be a dental hygienist one day.
Karen Mahadeo, Dental Assistant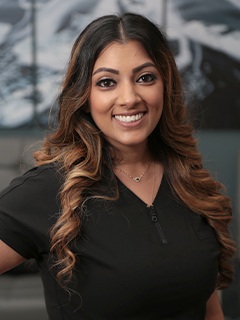 Although she is a New Jersey native, Karen completed her studies at Ross Medical Education Center and Perimeter College in Georgia. Today, she has over a full decade of experience in the dental field. Since joining our practice, she has thoroughly enjoyed working in a positive, peaceful atmosphere and being surrounded by a family-oriented team each day. When she isn't at our office, you can find her spending time with her three wonderful children, Dametrius, Jasmin, and Aiden. As a family, they love riding bikes and going to the park on nice, sunny days.