Meet Your Edison Dental Team
Our dental team loves what we do – and it definitely shows! Whether you're in our front office or settled in the treatment room, we work hard to help every patient feel at ease. Our assistants, hygienists, front desk team, and coordinators are friendly and highly-trained, and everyone makes an effort to stay ahead of the curve by attending regular continuing education courses. To learn more about us, keep reading below:
Irene Dougherty, Business Manager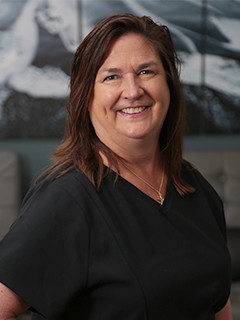 Irene Dougherty has been an employee of Rosenfeld Dental Associates for the last 30 years. She holds a B.S. degree in Management Science. As the Business Manager, Irene sees to it that all activities are coordinated so that the patient experiences a totally positive and relaxing visit. She also takes care of the daily business operations. Irene's love for life and her joyous personality are truly representative of our office. When not at work, she devotes her time to her husband and four wonderful children.
Danielle Sacco, Dental Hygienist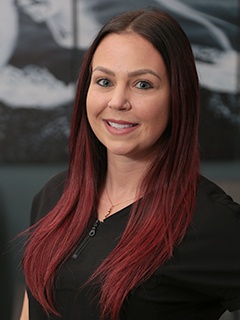 Danielle earned her degree from Middlesex County College in 2012 and was awarded "Professional Excellence in Chair Side Education" from Johnson & Johnson. She has worked in the dental field for 10 years as an assistant in an orthodontic office and as a dental hygienist for the last 5 years. She enjoys treating children, special needs patients, periodontally compromised patients, and adults. Danielle is certified in administering local anesthesia and nitrous oxide. She continues to learn and use new techniques in dentistry such as monitoring bacteria using a microscope, using intraoral cameras for diagnostic purposes, and helping patients achieve white smiles with Zoom! Whitening. She takes pride and great care in educating all patients on the proper home care for their dental needs by creating a customized dental health program with each patient. In her spare time, Danielle likes to go to the gym, walk her long-haired Chihuahua named Taco, and spend time with family and friends.
Kimberly DaCunha, Dental Assistant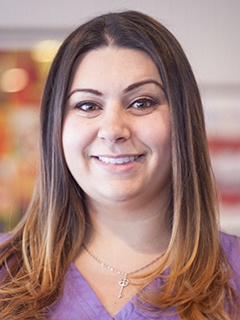 Kimberly is currently attending Middlesex County College, pursuing a degree in early childhood education. She has been involved in many aspects of the office since 2003. Her talents enable her to both assist patients in scheduling appointments as well as in patient care, especially pediatric care. Kimberly resides in Colonia and spends her free time at the Jersey Shore. She also loves family time, music, and dancing.
Patti Bouchard, Patient Care Coordinator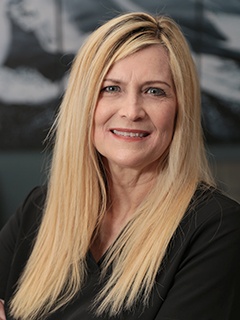 Patti has been part of the Rosenfeld Dental Associates team for over 10 years and is generally the first smiling face you'll see when you enter our office or the first happy voice you'll hear when you call. She enjoys welcoming new patients and learning about their specific dental needs and goals. Patti's extensive training in patient care enables her to discuss treatment plans, coordinate insurance benefits, and organize payment options to insure that the health and beauty you desire is affordable. A dedicated wife and mother, Patti translates those skills to her work and insures that all of our patients feel like family.