Dental Bridges – Edison, NJ
Enjoy a Gap-Free Grin Again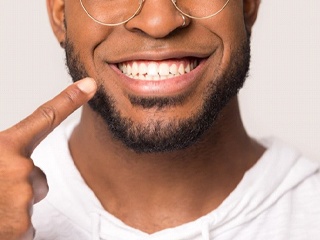 An estimated 178 million people in the United States have lost at least one of their natural teeth. If you're part of this statistic, know that you don't have to live with an incomplete smile forever. By replacing these teeth with a dental bridge in Edison, NJ, you can enjoy a gap-free grin again. Here at Rosenfeld Dental Associates, Dr. David Rosenfeld provides bridges that are designed to resemble the pearly whites you used to have. Schedule your consultation today by giving our practice a call!
What Is a Dental Bridge?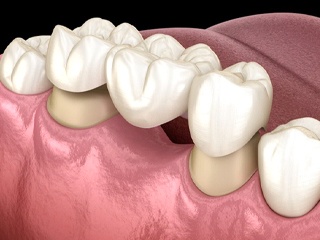 A dental bridge is a personalized set of prosthetic teeth that is usually made from dental porcelain, which is known for its lifelike qualities. To place a bridge, each of the teeth on either side of the gap in your smile is fitted for a dental crown. In between these crowns are one or more replacement teeth, called pontics, that securely span the space where the missing tooth (or teeth) used to be. Once the bridge is placed, you'll be able to speak, eat, and grin with the same ease you had with your natural pearly whites.
Types of Dental Bridges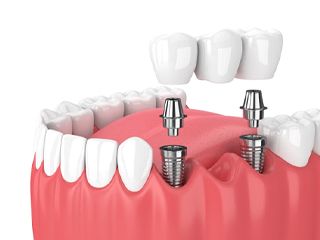 To determine whether a bridge is the right tooth replacement for you, you'll first need to attend a consultation with a dentist in Edison. During this appointment, Dr. Rosenfeld will explain the two types of dental bridges and help you decide which one would be best for your unique smile.
Traditional Dental Bridge
Traditionally, a dental bridge relies on two of your remaining teeth for support. Because these natural teeth need to have crowns placed over them, some of their enamel will need to be removed.
Implant Bridge
A bridge can be anchored to dental implants instead of your natural teeth. If several consecutive teeth are missing, then Dr. Rosenfeld can place one implant at either end of the gap. Once these artificial tooth roots have fused to your jawbone, we can secure your bridge onto them without altering any of your remaining teeth. Implant bridges are stabler than regular ones and can last for much longer.
The Benefits of Getting a Dental Bridge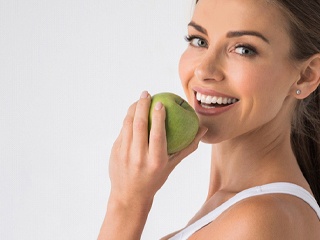 When you replace your missing teeth with a dental bridge, you can look forward to some truly incredible benefits, including:
Preventing the rest of your teeth from drifting out of alignment
Enhanced ability to bite and chew
Natural-looking, complete smile
Long-lasting results (up to 15 years with a traditional bridge and 30+ with an implant bridge)
Preservation of your jawbone (in the case of an implant bridge)