Teeth Whitening – Edison, NJ
What Are My Teeth Whitening Options?
Yellow, brown, gray, or stained teeth can negatively impact your appearance and your confidence. The good news is that stained teeth can be whitened, resulting in a brighter, more attractive smile. Even teeth darkened by medications like tetracycline can be restored to a natural-looking white. That's the power of cosmetic teeth whitening from our Edison cosmetic dentist. Contact us today to schedule a visit!
Why Choose Rosenfeld Dental Associates for Teeth Whitening?
Completely Personalized Cosmetic Treatments
Professional-Grade Bleaching Agents for Amazing Results
Highly-Experienced Cosmetic Dentist
Who Is a Good Candidate for Teeth Whitening?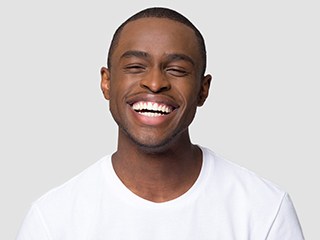 Have you been struggling with discolored or stained teeth? If you're unhappy with the way your smile looks, then you're likely a good candidate for teeth whitening. That said, you'll need to undergo an initial consultation with our team so that we can check your oral health. The last thing we'd want is to brighten your smile while there's an underlying problem being left unchecked. We'll want to address any current issues before moving forward with your cosmetic treatment.
How Does Teeth Whitening Work?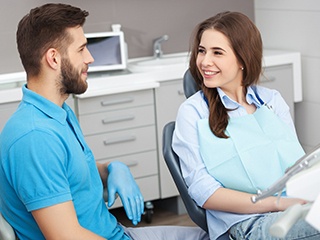 During a consultation visit with our Edison dental team, Dr. Rosenfeld will assess your individual needs and talk to you about your goals for your smile. As part of this consultation, we can help you decide which of our two teeth whitening options will best fit your needs. Our options include in-office bleaching or at-home whitening. Regardless of which option you choose, you can look forward to achieving bright, professional results without any loss of tooth structure.
Take-Home Teeth Whitening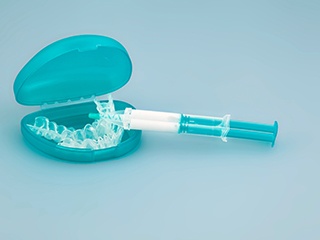 If you would prefer to whiten your smile on your schedule, our Edison dental office's take-home bleaching kit may be the perfect solution for you. As part of your bleaching kit, we'll create custom-made teeth whitening trays for you to use with a specially formulated whitening gel. To whiten your smile, just line your trays with the professional-strength gel and wear them for the amount of time our Edison office has prescribed. In a period of one to two weeks, your smile will look brighter and much more glamorous.
In-Office Teeth Whitening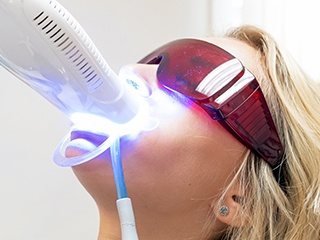 Using our in-office bleaching option, patients can experience fast, dramatic teeth whitening results often in as little as an hour. During that hour, a special bleaching gel will go to work on your tooth stains, lifting discoloration caused by foods, tobacco use, the aging process, and common beverages like coffee, red wine, fruit juice, soda, and more. The results of your in-office bleaching treatment will be long-lasting, especially when paired with an at-home teeth whitening kit, which you can use to keep your smile looking like new.
Tips for Maintaining Your Brighter Smile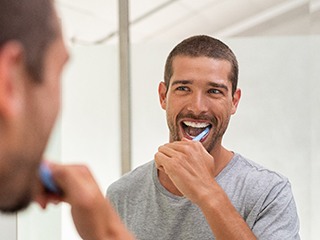 Once you've achieved the pearly whites you've always wanted, you'll want to make the most of your dazzling results. Here are several ways to maintain your newly brightened smile:
Brush, floss, and rinse with mouthwash every day
Avoid overexposing your teeth to dark-colored drinks and meals, like coffee and chocolate
Quit poor oral habits like using your teeth as tools and smoking
Visit your dentist for checkups and cleanings every six months