Tooth-Colored Fillings – Edison, NJ
A Seamless & Efficient Way to Treat Cavities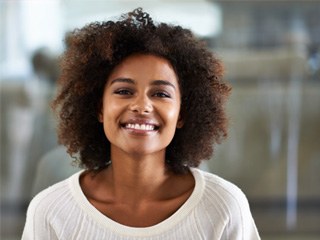 Are you struggling with one or multiple cavities? While this is a serious concern, it isn't always easy to notice. Dental decay will typically be accompanied by soreness and tooth sensitivity. That said, roughly 26% of American adults are living with untreated cavities. In time, this condition can place your smile at risk of more severe problems like extreme toothaches and oral infections. Fortunately, our team at Rosenfeld Dental Associates offers a seamless and efficient way to treat cavities with tooth-colored fillings in Edison. Read along or give us a call today today to learn how this procedure can help restore and preserve your pearly whites in the long run!
What Are Tooth-Colored Fillings?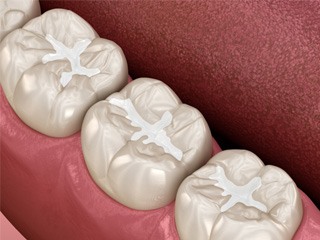 If you're suffering from dental decay, you'll need to remove the deteriorated enamel and replace it with something to strengthen the tooth and avoid further issues. Years ago, the only way to preserve teeth was with silver or amalgam fillings. Though these metallic restorations were strong, they were also very noticeable and could lead to future oral health problems. Plus, they contained trace amounts of mercury, which is toxic to humans.
Tooth-colored fillings are made out of biocompatible composite resin, which is both durable and can be color-matched to the rest of your smile. This material is constructed from fine particles of porcelain and glass to create a substance that'll bind more efficiently to your enamel. This will also make it more effective at preventing infection and sensitivity. Once you've received this restorative treatment, most people won't even be able to tell the difference.
The Process of Getting a Tooth-Colored Filling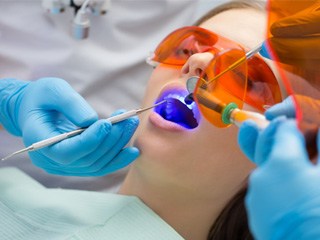 Minor cavities can typically be repaired with tooth-colored fillings in just a single appointment. Our team will first completely numb the area of your mouth where we'll work to ensure you're as comfortable as possible. Dr. Rosenfeld will then cautiously and precisely extract the decayed particles. We'll pick out the color of composite resin that best matches your natural enamel and use it to fill the cleaned-out area. Once the material has been sculpted properly, we'll harden it with a special curing light and polish it until the results look and feel like a natural part of your smile. After confirming that your bite is even and comfortable, you'll be free to enjoy your cavity-free pearly whites!
The Benefits of Tooth-Colored Fillings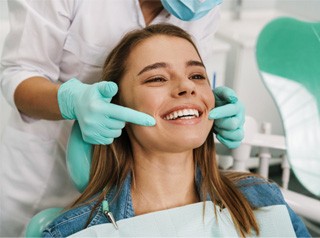 Tooth-colored fillings are the most popular and efficient way to address cavities nowadays. Here are several essential benefits you can enjoy by receiving this treatment:
Imporved ability to seal out infection and sensitivity
Virtually indistinguishable from the rest of your teeth
Completely metal and mercury-free
Durable and long-lasting with proper care
The ideal solution for those with metal allergies or sensitivies