Emergency Dentist – Edison, NJ
Get Urgent Dental Care to Preserve Your Smile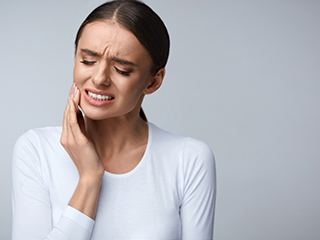 By nature, dental emergencies tend to happen suddenly and at the most inconvenient times to boot. If you or a loved one is experiencing serious oral pain or a traumatic injury, don't hesitate in reaching out to Rosenfeld Dental Associates for the fast, quality emergency care you need most during this difficult time. We make time for these cases as soon as our schedule allows and even offer appointments in the evening and on Saturday right here in Edison, NJ. Contact us Dr. Rosenfeld today!
Why Choose Rosenfeld Dental Associates for Emergency Dental Care?
Saturday and Evening Hours Available
Modern Technology and Sedation In-House
Dentist Holds Advanced Training and Years of Experience
What to Expect When Visiting for Emergency Care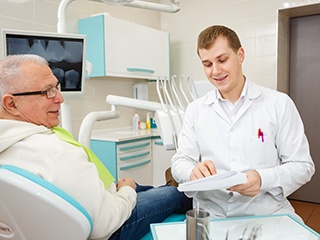 After you contact our practice, a team member will be able to speak with you shortly to get a better understanding of your dental emergency. Not only can we make sure to get you scheduled for an emergency appointment (including on Saturdays and on certain days in the evening), but we'll also be able to provide helpful tips in how to improve your situation ahead of your visit.
Once you do arrive at our office, we'll waste no time getting you seen by Dr. Rosenfeld. We may also need to capture digital X-rays of your mouth if the issue causing the emergency is not visible to the naked eye.
Our highest priority is getting you out of discomfort, but we also want to make sure we pinpoint the exact cause of your dental emergency so we can prevent it from coming back at a later date. Your treatment plan could involve a dental filling, root canal therapy, tooth extraction, or something else depending on your specific needs.
The Most Common Dental Emergencies
If you're not sure that you have a dental emergency on your hands, just give us a call. Please don't say to yourself, "I'll just wait and see what happens." We'd much rather see you in the office and determine that you're not having an emergency than miss something that is truly serious.
Understanding the Cost of Emergency Dentistry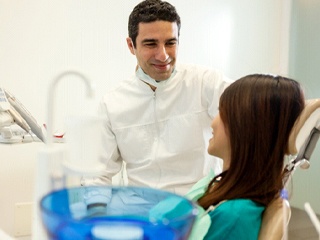 Getting dental care immediately during an urgent situation is important. However, it can sometimes feel daunting when considering the overall cost of emergency dentistry. Fortunately, the specific amount you'll need to pay for your treatment will depend on your specific condition. We also understand the challenges of affording dental care, so our team will be happy to review any available options for making your emergency dental treatment more affordable. Keep reading or call our office to learn more about the cost of emergency dentistry in Edison today!
Every Dental Emergency is Unique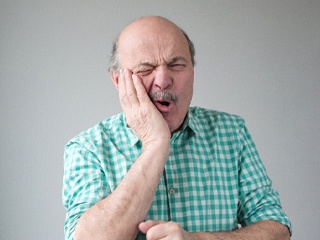 Since each dental emergency varies from patient to patient, the only way to know how much your procedure will cost is to schedule an initial consultation with us. We will evaluate your condition, assess the damage or situation, and then figure out a custom treatment plan to restore your smile to good health. Once we understand which procedure(s) you'll benefit the most from, our team will walk you through the pricing information for each before beginning any dental work.
Does Dental Insurance Cover Dental Emergencies?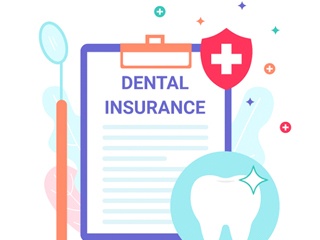 Most dental insurance providers offer some coverage for emergency dentistry, especially since the procedures tend to involve restorative treatments. These options—such as root canal therapy and dental crowns—typically receive around 50% to 80% coverage. Since each plan is different, be sure to discuss your policy with your provider to understand your benefits before committing to a procedure. Alternatively, our knowledgeable front desk staff would be happy to review the details of your plan with you and explain what to expect from your coverage.
Other Options for Making Dental Emergencies Affordable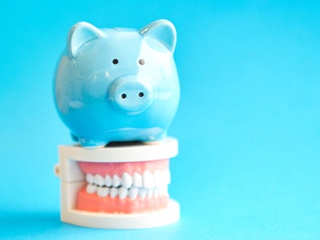 If you don't have dental insurance, we can still work with you to create an affordable option. That's why we've partnered with CareCredit, a third-party financing company that can help break up your treatment into convenient monthly payments. On top of that, they come with little to no interest, saving you a significant amount of money and stress in the long run!
Caring for Your Smile Can Be a Money Saver
Although you can't always avoid a dental emergency, you can practice preventive measures to reduce your chances of encountering one. It also helps to know that many urgent situations happen as a result of infection, decay, or some other damage that had been gradually worsening due to poor oral hygiene. To avoid more costly treatments, be sure to brush and floss your teeth every day as well as visit Dr. Rosenfeld for routine checkups twice a year. You should also contact our team immediately if you notice anything off with your dental health.
Keys to Preventing Dental Emergencies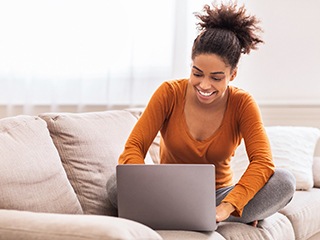 How can you avoid dental emergencies altogether? The short answer is that you can't; emergencies can still happen due to unforeseen accidents and unidentified oral health issues. But nevertheless, keeping the right habits does make it much less likely that your teeth and gums will suffer from the kind of harm that requires urgent care. Below are some basic steps you can follow to keep your smile safe. Please don't hesitate to ask us for more ways you can practice a smile-friendly lifestyle.
Visit Your Dentist Every Six Months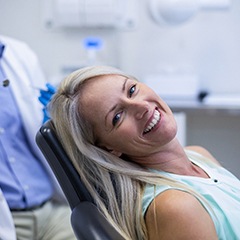 Modern dentistry is built around a preventive approach. Taking care of small problems now protects your smile from bigger ones later. You should have at least two dental checkups every year, which comes out to one checkup every six months. During your visit, we'll look for early signs of decay and gum disease, and we'll plan further treatments based on our findings. Also, we'll clean the parts of your mouth that you've either overlooked or have been unable to clean on your own. For example, many patients have trouble cleaning their molars due to the fact that they are located near the back of the mouth and have more crevices on their chewing surfaces than other teeth.
Brush and Floss Well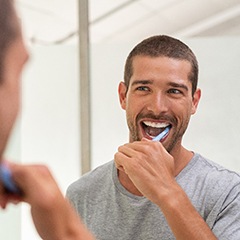 Being diligent about oral hygiene can make a deceptively big difference when it comes to oral health. Brushing and flossing on a regular basis gets rid of the bacteria that can cause enamel deterioration as well as oral infections. If you don't clean your teeth, then bacteria, food particles, and other undesirable substances will stay right where they are in your mouth. To that end, make sure you're brushing at least two times every day – once in the morning and once before bed. Don't forget to floss; it's the best way to make sure the entire smile is being cleaned.
Eat Healthy Foods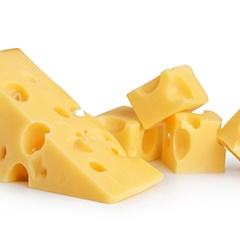 How much does your diet affect your teeth and gums? The answer is quite a lot. Sugars and carbohydrates both play a role in cavities and gum disease, so you'll want to limit the number of sweets and sodas you consume on a daily basis. Instead, you should eat more fruits and vegetables, which are filled with vitamins and nutrients that improve gum health. Also, certain crunchy fruits and vegetables such as carrots and apples actively help clean the teeth as you chew them.
Get a Personalized Mouthguard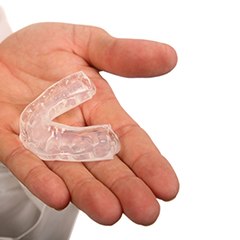 If you play a sport of any kind, then you may already have a mouthguard; if not, get one as soon as possible to reduce the risk of breaking a tooth while on the field. You should also think about getting a mouthguard if you grind your teeth at night. When the teeth are regularly pressed together, they can wear each other down and eventually break. Wearing a mouthguard prevents the worst of the damage, so your teeth will be safe regardless of what movements your mouth makes while you're asleep.
Dental Emergency FAQs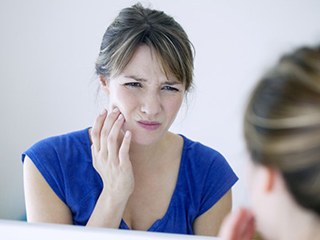 If you're experiencing a dental emergency in Edison, Dr. Rosenfeld and the rest of our team are ready to provide the urgent dental care you need to preserve your smile. We understand that these situations can be overwhelming, stressful, or downright scary. That's why it's important to know as much as possible about identifying and handling them ahead of time. For your convenience, we've answered a few of the dental emergency-related questions that we get asked the most often below. Of course, please call us if you don't find the information you're looking for!
Will My Toothache Go Away on Its Own?
Toothaches aren't like the common cold; they don't usually get better on their own. In fact, tooth enamel isn't capable of healing itself, so toothaches tend to get worse over time! Without treatment, the cavity, crack, or other problem in the tooth will often expand and cause further damage. You might end up needing a dental crown, root canal, or even an extraction, when you may have only needed a filling had you come in to see us when the toothache first started. We urge you to contact us if you have a toothache that lasts for more than a day.
Should I Go to the ER for a Dental Emergency?
You'll almost always save a great deal of money and time by seeing your trusted emergency dentist in Edison instead of heading to the nearest ER. More often than not, emergency rooms and urgent care centers don't have the specialized training or equipment required to treat specific oral health issues. The most they could do is prescribe antibiotics or pain medication. They'll usually refer you to a dentist afterward. Skip the hassle by contacting us right away; Dr. Rosenfeld can get straight to the root of your problem.
That being said, you should go to the ER if you're experiencing:
Oral or facial bleeding that refuses to slow down
A fractured or dislocated jaw
Swelling in the mouth that makes it difficult to breathe or swallow
If My Chipped Tooth Doesn't Hurt, Do I Still Need to Visit a Dentist?
Just because your chipped tooth isn't causing any pain doesn't mean that you can put off seeking treatment. As we mentioned earlier, teeth cannot repair themselves. The chip is very likely to only grow with time to the point that it allows bacteria access to the inner chambers of your tooth, where they can cause a painful infection that requires a root canal. No matter how small the chip in your tooth is, we highly suggest calling us so that we can restore your smile's appearance and prevent the damage from worsening.
What Does Chronic Bad Breath Mean?
Everyone has bad breath every now and then, but if your breath remains not-so-fresh even after brushing, flossing, and using mouthwash, then a dental emergency could be in your near future. Chronic bad breath is often due to lingering bacteria, so you may have gum disease or a dental abscess. Both of these conditions can permanently harm your smile, so you'll want to get them treated as soon as possible. If you're worried about bad breath, don't hesitate to reach out to us!
How Should I Sleep with Tooth Pain?
If you are dealing with a toothache at night, it can be difficult to get some rest. Try to keep your head elevated. This will prevent blood from rushing to your head and intensifying your toothache. Take over-the-counter medication as needed and avoid foods that are acidic, cold, or hard. A cold compress can also be used to ease some of the discomfort.
Should Knocked-Out Teeth Be Placed in Water?
Water can be used to rinse a knocked-out tooth, but it should not be stored in water. This is because water can damage the root surface cells on the tooth and reduce the chances of it being placed back into the socket. Instead, do your best to place it into the open socket yourself and head to the practice. If you're unable to place it back into the socket, put it in a container of saliva, milk, or saline solution for up to one hour.
What Is Causing My Jaw Pain?
Many times, jaw pain is caused by chronic teeth grinding and clenching, which puts stress on the jaw joints. However, jaw pain can also be caused by facial or jaw injuries that never healed properly or arthritis. When the jaw is misaligned, it can lead to TMJ disorder (TMD), a condition that affects the joints that connect the jaw to the skull. If you are experiencing jaw pain, come see us so we can confirm the source of your pain and develop a treatment plan that is right for you.
What If I Can't Afford Emergency Dentistry?
You will not be denied treatment if you are experiencing a dental emergency, especially when you are in pain. Even if you don't have dental insurance, there are other options out there to help you get the care you need without stressing about finances. Third-party financing, like CareCredit, allows for monthly installments to be made on care. The worst thing that you can do when you have a dental emergency is assume that it will go away on its own. This can lead to higher costs down the road and even severe or deadly consequences for your overall health.