Emergency Dentist – Edison, NJ
Get Urgent Dental Care to Preserve Your Smile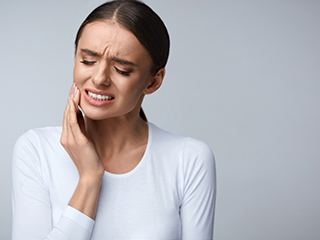 By nature, dental emergencies tend to happen suddenly and at the most inconvenient times to boot. If you or a loved one is experiencing serious oral pain or a traumatic injury, don't hesitate in reaching out to Rosenfeld Dental Associates for the fast, quality emergency care you need most during this difficult time. We make time for these cases as soon as our schedule allows and even offer appointments in the evening and on Saturday right here in Edison, NJ. Contact us Dr. Rosenfeld today!
Why Choose Rosenfeld Dental Associates for Emergency Dental Care?
Saturday and Evening Hours Available
Modern Technology and Sedation In-House
Dentist Holds Advanced Training and Years of Experience
What to Expect When Visiting for Emergency Care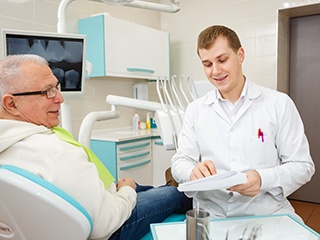 After you contact our practice, a team member will be able to speak with you shortly to get a better understanding of your dental emergency. Not only can we make sure to get you scheduled for an emergency appointment (including on Saturdays and on certain days in the evening), but we'll also be able to provide helpful tips in how to improve your situation ahead of your visit.
Once you do arrive at our office, we'll waste no time getting you seen by Dr. Rosenfeld. We may also need to capture digital X-rays of your mouth if the issue causing the emergency is not visible to the naked eye.
Our highest priority is getting you out of discomfort, but we also want to make sure we pinpoint the exact cause of your dental emergency so we can prevent it from coming back at a later date. Your treatment plan could involve a dental filling, root canal therapy, tooth extraction, or something else depending on your specific needs.
The Most Common Dental Emergencies
If you're not sure that you have a dental emergency on your hands, just give us a call. Please don't say to yourself, "I'll just wait and see what happens." We'd much rather see you in the office and determine that you're not having an emergency than miss something that is truly serious.