Restorative Dentist in Edison, NJ
Missing One or More Teeth?
When you have one or more teeth that are pained, injured, or even lost altogether, it can be difficult to live your life to the fullest. Maybe it's harder to eat favorite foods, or maybe you feel like you can't talk as much with your friends because of the embarrassment. Whatever your situation is, don't let your fear of judgment hold you back from pursuing the quality restorative care you need. At Rosenfeld Dental Associates, our doctors offer caring, compassionate attention with minimal (or even NO) wait time. Our goal is to help you regain your oral health and your confident smile! Contact our Edison, NJ location today to get started.
Dental Crowns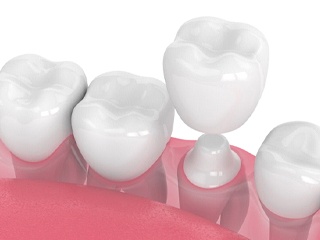 Dental crowns are sturdy, personalized "caps" that we can place over damaged teeth to save them from needing to be extracted. Once a vulnerable tooth has had a crown fitted over it, it should feel and function just like it did before it sustained decay or breakage. It should also look fully natural because we use crowns made from metal-free, lifelike dental porcelain.
Learn More About Dental Crowns
Dental Bridges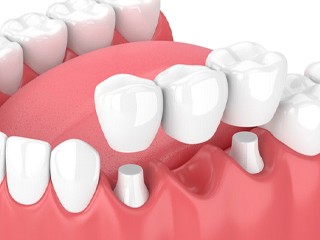 If you're missing one tooth or even up to three in a row, a dental bridge is a simple yet effective way to complete your smile. With this method, we fit a dental crown on each of the remaining teeth adjacent to the missing ones, and these crowns provide support for one or more artificial teeth to literally "bridge" the gap between them. In addition to letting you eat and speak like you used to, our dental bridges help you smile confidently because they're made from natural-looking materials.
Learn More About Dental Bridges
Tooth-Colored Fillings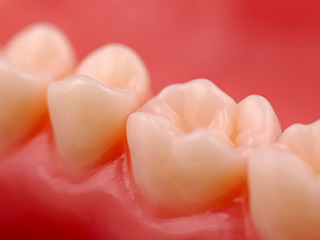 Older patients most likely remember the day of dark-colored, amalgam fillings, but here at Rosenfeld Dental Associates, we've chosen to modernize our cavity treatment with a tooth-colored alternative! Our fillings are crafted from composite resin, which comes in several lifelike shades that can be closely matched to a patient's current tooth enamel. This material is also more flexible and conservative (meaning that we can create smaller fillings and preserve more of the remaining healthy tooth) as well as less sensitive to temperature changes for added comfort.
Learn More About Tooth-Colored Fillings
Remineralization Dentistry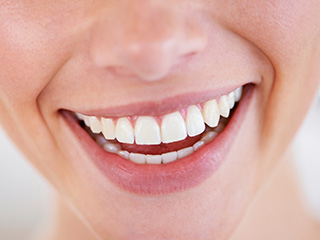 When it comes to treating tooth decay, remineralization is an effective and conservative technique that can reverse the development of cavities – no invasive drilling or large fillings required! Our team will also work with you to help you better understand your risk for decay and what positive changes you can make concerning your oral hygiene routine at home.
Learn More About Remineralization Dentistry
Dentures & Partial Dentures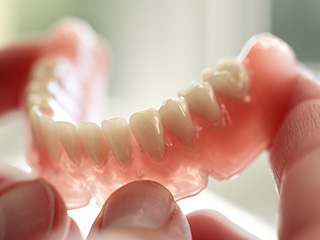 If you've lost a significant amount of natural teeth, a custom-made denture can provide an affordable and convenient replacement in just a couple of appointments. Our Edison practice offers several denture options for patients in need, including full removable dentures, partials, and even implant-retained models that offer elevated health and functional benefits.
Root Canal Therapy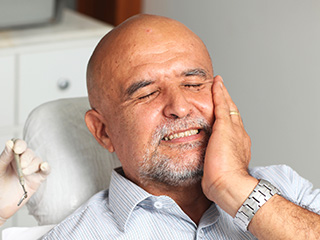 Your natural teeth are actually composed of multiple layers that lead down to a vulnerable inner pulp. When an injury or tooth decay is severe enough to allow bacteria into this area, the tooth can become extremely sensitive and pained, eventually resulting in extraction. Thankfully, root canal therapy is an effective procedure that can revitalize the tooth's health and help the patient maintain it in their smile.
Learn More About Root Canal Therapy
Tooth Extractions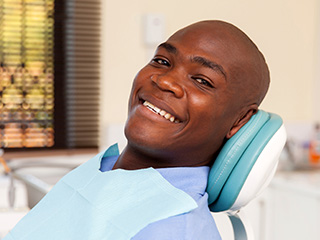 Extracting natural teeth is never our doctors' first choice when it comes to your care, but there are certain situations where it may be necessary in order to protect your oral health from additional damage, such as a traumatic injury, advanced tooth decay, or the presence of severe periodontal disease. We offer comfort-based amenities like sedation dentistry in order to make this process as smooth as possible, and our team can start devising a tooth replacement solution like dental implants right away so that you aren't without your complete smile for long.