May 20, 2014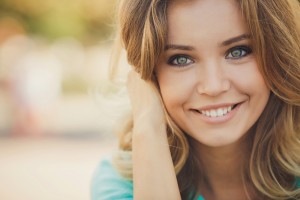 Have you ever looked at a movie star's perfect smile, white and beautifully balanced, and thought, "Why can't my teeth look like that?" With today's advanced technology in the field of cosmetic dentistry, it is actually possible to enjoy a flawless, celebrity-gorgeous smile without extensive, complicated dental procedures. Porcelain veneers from Resnick & Rosenfeld, DDS in Edison, NJ can transform your smile in as few as two visits to our office, giving you the confidence and charisma you want and deserve.
Can Porcelain Veneers Help Me?
A one-on-one consultation with Drs. Resnick and Rosenfeld will determine whether porcelain veneers are a good fit for your individual case. If it is decided that this treatment suits your situation, we will take precise measurements of your teeth, as well as impressions of your dentition. These measurements will be used to create custom porcelain veneers that will later be affixed to the front surfaces of your teeth, completely masking common imperfections that may make you feel self-conscious of your smile.
Porcelain veneers are thin, stain-resistant layers of dental porcelain that are custom-made to create an aesthetically pleasing, symmetrically balanced smile. They look and feel completely natural, so no one will ever be able to tell that you've had any dental work performed. Flaws and dental imperfections that are easily resolved using porcelain veneers include:
Cracks or chips in enamel
Mild crookedness or crowding that does not warrant orthodontic treatment for the sake of oral health
Teeth that are too small, too pointed, too rounded, or otherwise misshapen
Deep staining or yellowing
Gaps between teeth
Uneven gum line
Schedule Your Consultation Today

If you'd like to discover the difference that cosmetic dentistry solutions like porcelain veneers can make in your life, contact our office in Edison, NJ today and schedule your appointment with Drs. Resnick and Rosenfeld. We can't wait to help you transform your smile into one that you'll be proud to show off to the world. Our conveniently located office also serves patients from communities in Colonia, Scotch Plains, Westfield, Plainfield, Clark, and the surrounding areas.

« Newer Posts — Older Posts »