March 25, 2014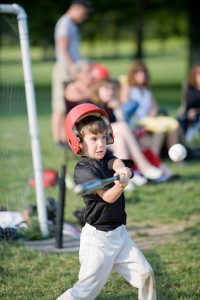 You do so much to keep your teeth and gums healthy and strong, brushing and flossing regularly and attending routine checkups at your dentist's office. But are you doing everything you can to protect your oral health? Children, teens, and adults who engage in recreational sports and athletic activities are at a substantially higher risk for dental emergencies, particularly if they're not properly equipped. At the Edison, NJ office of Dr. Steven J. Resnick and Dr. David S. Rosenfeld, active families get the dental protection they need with custom fit athletic mouthguards.
The Importance of Athletic Mouthguards
While wearing a protective oral appliance for games like football, hockey, and rugby may seem like an obviously smart choice, their use during many other physical activities goes largely ignored. The truth is, any sport you pursue presents a risk of oral injury. Common injuries sustained include lacerations to the tongue, gums, lips, and cheeks; dislodged or loosened teeth; and severe contusions to the jaw, face, and head. The American Dental Association recommends that athletic mouthguards be used in many sports and activities, including the following:
Baseball and softball
Basketball
Gymnastics and acrobatics
Cycling
Hockey
Volleyball
Weightlifting and wrestling
Soccer and football
Skateboarding
Fortunately, custom athletic mouthguards from Resnick and Rosenfeld, DDS can help protect the delicate tissues and teeth within the entire oral cavity. If you or anyone in your family participates in recreational sports or activities, contact our office today to find out more about how our custom made mouthguards can help protect your smile while you have fun. From our conveniently located office in Edison, NJ, Drs. Resnick and Rosenfeld warmly welcome patients from throughout the surrounding areas of Clark, Westfield, Plainfield, Colonia, Scotch Plains, and beyond. We look forward to seeing – and protecting – your smile!