May 8, 2014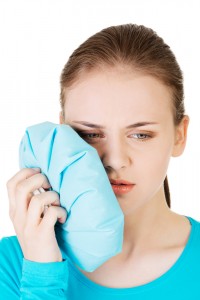 Root canal therapy has garnered a rather negative reputation over the years, eliciting thoughts of immense pain and numerous costly procedures. Fortunately, modern technology makes it possible for Drs. Resnick and Rosenfeld to perform this treatment in a way that minimizes discomfort, preserves more of your natural tooth, and takes less time than ever before. Root canal treatment at Resnick & Rosenfeld, DDS in Edison, NJ eliminates pain and stops infection before it can cause further damage.
How Do I Know If I Need Root Canal Therapy?
When decay in a tooth spreads down to the sensitive pulp within the root, root canal therapy is typically recommended. This procedure involves the elimination of bacteria and diseased tissue, the filling of the resultant cavity, and the capping of the tooth with a durable, protective crown. Root canal therapy, when performed in a timely manner, can help to avoid the need for extraction later.
While the necessity for root canal therapy can only be determined by a qualified oral healthcare professional, there are some symptoms that you should be aware of at home. Persistent toothaches, for example, should never be ignored, as pain in the tooth, gums, or jaw may indicate a number of problems, including abscesses. If you notice that a tooth has become noticeably discolored or begins to take on a dull gray appearance, call Drs. Resnick and Rosenfeld to schedule an appointment for immediate assessment.
Healthy Teeth, Healthy Life
Did you know that the health of your teeth and gums directly impacts your physical wellness overall? Seeking out root canal therapy before further damage occurs can not only help you preserve your natural teeth, but lower your risk for other potentially debilitating diseases in the future. Contact our office in Edison, NJ to schedule your appointment today. Drs. Resnick and Rosenfeld look forward to becoming your trusted partners in lifelong oral health, and proudly serve patients from throughout Edison, Colonia, Scotch Plains, Plainfield, Clark, Westfield, and more.