July 3, 2013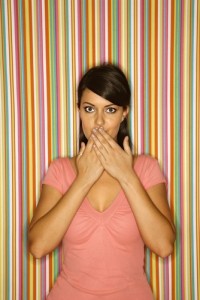 While patients can experience a wide variety of problems and complications concerning their oral health over the years, one of the simplest (and most embarrassing) problems would have to be bad breath. Also referred to as halitosis, bad breath is often a humiliating prospect for people with wide social or professional circles, not to mention that it often indicates the presence of more serious oral health problems. Here at Resnick and Rosenfeld, DDS, we don't want to just correct big dental problems – we want to help you be completely happy with your teeth for life! That's why below, we've provided some helpful tips to combat bad breath:
First, be sure to attend regular check-ups with Dr. Resnick and Dr. Rosenfeld in Edison, NJ, as well as brush and floss the recommended amount. Cavities and gum disease are common causes of gum disease, and our team can't quickly and effectively treat these problems once we notice them during a routine appointment. We can also provide you with suggestions for how to improve your daily hygiene routine.
The tongue is one of the worst places for foul-smelling bacteria to cling and thrive, so one way to help the problem would be to invest in a tongue scraper! This helpful tool can reach the places your toothbrush just can't clean.
While they shouldn't be relied on extensively in place of regular brushing and flossing, using an anti-bacterial mouthwash daily can help add an extra layer of protection against germs.
Chew sugarless gum!
Try to avoid foods that contain overly potent odors, such as garlic or onions.
Contact our Edison office today to schedule an appointment! Dr. Resnick, Dr. Rosenfeld, and their dedicated team can't wait to give you something to smile about. We also welcome patients from the areas of Clark, Plainfield, Scotch Plains, Westfield, Colonia, and beyond.