February 14, 2021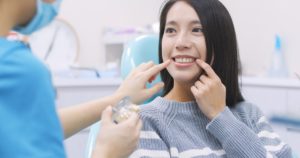 If you have crooked, gapped, or overcrowded teeth, you have more options than ever to achieve the straight smile you desire, like Invisalign. Many adults prefer clear aligners because they are virtually undetectable. You won't have to worry about brackets or wires drawing unnecessary attention to your mouth. Although you'd like to improve your smile, you have a couple of restorations. If you have crowns, bridges, or veneers, you can still benefit from clear aligners. Here's what you need to know to attain your picture-perfect smile with cosmetic dentistry in Edison.
Comments Off

on Can I Get Invisalign with Veneers, Crowns, or Bridges?
September 20, 2013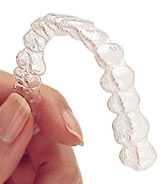 Perfectly aligned teeth can be a truly valuable asset, both in professional and social settings where first impressions make all the difference. Sadly, though, many of us aren't blessed with a smile that's naturally straight, and no amount of diligent brushing or flossing can make much of a difference.  You may have considered traditional braces, but as an adult, this method can seem out of reach – after all, noticeable results can take multiple years to develop, and you don't want to have to spend all that time feeling like you're back in middle school. But what can you do? Drs. Resnick and Rosenfeld have the solution: Invisalign. With the help of Invisalign, patients in Edison and beyond can achieve the beautiful smile they've always dreamed of seamlessly!
The process is simple enough – our team here at Resnick and Rosenfeld, DDS, we'll provide you with a series of clear aligners that have customized for your unique smile. All you have to do is wear each of them in order for the appropriate amount of time. Once you're done with one set, simply move onto the next aligner in the sequence! Paired with only a few brief appointments at our office over time where we can check your progress, Invisalign treatment is simple, quick, and easy.
Benefits of Invisalign include:
A near-invisible appearance – just like the name suggests, the aligners are clear and natural-looking, helping you to improve your smile without being forced to sacrifice your appearance in the process.
Easy removability – you won't have to make any annoying changes to your diet or oral healthcare routine!
Much more comfort – the wires and brackets traditional braces use are often unpleasant and can cut into your oral tissue. Invisalign avoids these pitfalls with its smooth, customized aligners.
Shorter treatment time – unlike regular braces, which can take two years or more to be fully successful, Invisalign treatment is usually completed in just 12-18 months.
Contact our Edison practice today to schedule an appointment! Drs. Resnick and Rosenfeld can't wait to give you a reason to smile. We also welcome patients from Clark, Plainfield, Scotch Plains, Westfield, Colonia, and beyond.