March 27, 2013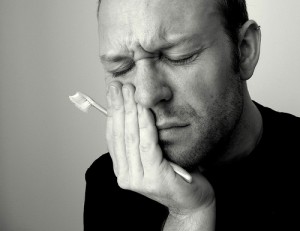 While tooth loss is a dental problem that many patients fear, the thought of undergoing root canal treatment to save the affected pearly white is often scarier. The truth is, while the procedure may have once been incredibly painful and uncomfortable one, today's modern technology, anesthesia and advanced tools have made the panic many patients undergo about it completely unnecessary. In fact, root canal therapy has an incredibly high success rate; it can help rescue injured or decayed teeth that would otherwise need to be extracted! At Resnick and Rosenfeld DDS, our team wants nothing more than to help you maintain a perfectly healthy and whole smile for years to come. That's why we're happy to offer root canal treatment right here at our Edison, NJ practice!
What exactly is a root canal?
When a tooth is seriously injured or decayed, it can allow damaging bacteria access into its inner canals, which then infects the nerves (often referred to as 'pulp) as well. This disease can even spread to other healthy teeth if left untreated! Thankfully, with the help of root canal treatment, Dr. Resnick or Dr. Rosenfeld can create an opening in the affected tooth, clean out the bacteria and infected pulp, and thoroughly seal the area so that further bacteria can't find a way in. In order to restore full functionality to the tooth, we usually also create a custom-made crown as a finishing touch.
Our Edison, NJ practice is committed to providing maximum comfort and relaxation to patients during root canal treatments by combining the most modern techniques with a biomedical perspective. In fact, most root canal treatments can now be completed in a single visit!
Don't let infection destroy your hard-earned smile – with Dr. Resnick and Dr. Rosenfeld's help, our team can use root canal treatment to keep your teeth healthy and happy! Contact our Edison office today with any questions you may have root canal treatment, or if you're ready to schedule an appointment. We also serve the areas of Clark, Plainfield, Scotch Plains, Westfield, and Colonia.
March 13, 2013
No matter how often you brush and floss, many of us still find unsightly stains staring back at us from the mirror when we smile. Don't worry, though – it's a common misconception that all healthy teeth remain perfectly white for a lifetime. In fact, many of the factors that can cause stains or discoloration, such as age, certain medications, and genetics, are completely out of a person's control! Here in Edison, NJ, Drs. Resnick and Rosenfeld believe that you deserve to have the perfectly bright pearly whites you've always dreamed of, no matter what the circumstances are, which is why they're happy to offer both in-office and take-home teeth whitening treatments for their patients. With teeth whitening, you can finally have a smile that you'll be proud to share with the world around you!
In-Office Teeth Whitening
For our patients from Edison and beyond who are seeking quick and dramatic results, an in-office teeth whitening procedure could be the perfect choice. The treatment can even be finished in as little as one hour! Our team will simply apply an effective bleaching gel that will lift the stains right off your teeth as you sit comfortably in the dentist's chair. When paired with an at-home teeth whitening kit that you'll use for touch-ups, your brand-new smile could keep looking fantastically white for years to come!
Take-Home Teeth Whitening
If you would prefer to gradually adjust to your new look, a take-home treatment might work better. Our Edison office will provide both the custom-made tray and the gel that you'll need. All you have to do wear both together for a predetermined length of time whenever you'd like – no inconvenient changes to your schedule required! After about two weeks, your smile will be brighter than ever.
Don't let dull or dingy teeth ruin your self-confidence – at Resnick and Rosenfeld DDS, we're committed to providing all our patients with the thorough, personalized care they deserve. Contact our Edison, NJ office today to schedule an appointment with either Dr. Resnick or Dr. Rosenfeld. We also see patients from Clark, Plainfield, Scotch Plains, Westfield, Colonia, and beyond!