June 25, 2014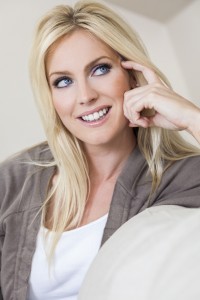 Have you ever seen someone whose tooth has a dark gray or black band running along the gum line? This is a tell-tale symbol of a porcelain-fused-to-metal crown, a common restorative option that offers structural stability and protection for a tooth that has been damaged due to injury, decay, or infection. Fortunately, this is no longer the only option patients have when it comes to dental crowns; at Resnick & Rosenfeld, DDS in Edison, NJ, Dr. Steven J. Resnick and Dr. David S. Rosenfeld offer a superior alternative in the form of metal-free crowns.
Advantages of Metal-Free Crowns
Thanks to modern dental technology and the exceptional skill of our experienced doctors, we are capable of providing patients with a restorative option that is constructed of pure dental porcelain without the need for dark metals. The crown you will receive will be just as durable and long-lasting, but will look more like a natural tooth than ever before. Because dental porcelain reflects light in the same manner as tooth enamel, no one will be able to tell that you've had any restorative work performed at all. You can feel confident in the knowledge that your smile looks fantastic all the time.
Our doctors will provide you with all necessary aftercare instructions following the placement of your all-porcelain crown. There is no need to alter your regular oral health regimen at all; in fact, you brush and floss your teeth just as you always have, and visit our office at least twice per year for routine checkups and cleanings.
Restoring Form and Function with Metal-Free Crowns
Do you currently have a porcelain-fused-to-metal crown that mars your smile with an unsightly dark line? Perhaps you are in need of a new crown for a tooth that has been treated for a root canal infection. The team at Resnick & Rosenfeld, DDS can help. Contact our office in Edison, NJ today to schedule your appointment, or to learn more about our extensive selection of restorative dentistry procedures. We look forward to seeing and serving your beautiful smile. Our practice happily welcomes patients from throughout the nearby areas as well, including Colonia, Westfield, Scotch Plains, Plainfield, Clark, and more.