September 27, 2013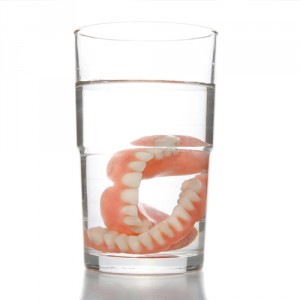 When you're missing teeth, it isn't just an inconvenience; many patients find it hard to even eat or speak properly when faced with the situation, much less share their incomplete smile with friends and colleagues. Whether you're experiencing unsightly gaps because of an injury, old age, or simply a sweet tooth, there's no reason to feel embarrassed – the last thing you'll find at Resnick and Rosenfeld, DDS in Edison, NJ is unfair judgment. Instead, our team will be more than happy to provide you with tooth replacement solution that best fits your unique needs. Whether you're missing just one pearly white or quite a few, dentures are a smart and sturdy solution that patients have been relying on for decades – and with the help of Dr. Resnick and Dr. Rosenfeld, they could be the right choice for you too!
There are several different times of dentures available, including:
Partial Dentures
Partial dentures (often just referred to as partials) consist of multiple teeth on a gum-colored base, and they're specifically constructed for each unique patient; in fact, they're similar to a puzzle piece, fitting into one's smile in just the right way so as to fill in gaps. They're held in place with the help of clips or brackets and can be easily removed for cleaning or sleeping.
Full Dentures
A full denture is very similar to a partial; the only difference is that it is designed to replace the entire front or bottom row of teeth. It's held in place by natural suction and usually with the help of a little dental adhesive.
Implant-Supported Dentures and Partials
Dental implants can help add an extra layer of stability and permanence to your new dentures by anchoring them! The results are much more natural looking, and you won't have to worry about unnecessary slippage.
Contact our Edison dental office today to schedule an appointment! Our team is committed to providing patients with kind, thorough care that puts their comfort first. We also serve the areas of Clark, Plainfield, Scotch Plains, Westfield, Colonia, and beyond.