April 22, 2014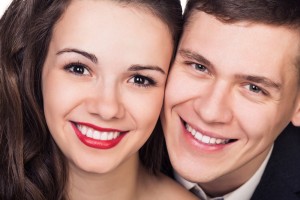 Your smile is one of a kind, conveying charm, confidence, and emotion to those around you in a mere instant. If your teeth have grown yellow or stained over time, however, you may not feel so eager to show off that smile to the world. At the Edison, NJ dental practice of Resnick & Rosenfeld, DDS, patients just like you achieve the brilliantly white smiles they want and deserve quickly and conveniently with our professional teeth whitening services.
Teeth Whitening that Suits Your Lifestyle
At Resnick & Rosenfeld, DDS, we know that there's no such thing as a one-size-fits-all solution to your smile's cosmetic needs. That's why we offer a variety of cutting-edge cosmetic dentistry solutions, including two teeth whitening options. The first method, Zoom! Whitening, is performed right here in our comfortable, conveniently located Edison, NJ dental office. You'll sit back and relax in our warm, welcoming practice while the advanced brightening technology of Zoom! Whitening does all the work. Within about one hour, you'll leave our office smiling confidently and brightly.
Our second teeth whitening option can be used in the comfort of your own home whenever it is most convenient for you. Our take-home whitening system offers glamorous, natural-looking results in just a few weeks and isn't irritating to the gums or lips. The trays you'll use to apply the bleaching gel are customized to fit your unique dentition for optimal results that last.
Schedule Your Consultation Today!
Don't wait another day to transform your smile from dingy, stained, and yellow to luminously white and beautiful. Our professional teeth whitening services allow you to enjoy the innumerable benefits of a brilliantly white smile in less time than ever before. Contact our office in Edison, NJ to schedule your visit today! Our doctors also happily serve families from throughout the nearby areas of Scotch Plains, Colonia, Westfield, Plainfield, Clark, and beyond. We can't wait to see your beautiful smile!
« Newer Posts