January 15, 2018
You may think that your desires to improve your teeth are just superficial and shallow longings, but nothing could be further from the truth. Studies show that one-third of adult Americans are unhappy with their smile. That means that roughly 33% of the adults in this country are lacking the full confidence that they could have. You share in their dissatisfaction, as you've been longing to make improvements in your smile for years now. That's why your cosmetic dentist in Edison is weighing in to explain how important cosmetic dentistry truly is and how you can reap the long-term benefits of it.
Comments Off

on Your Cosmetic Dentist in Edison Delivers Long-Term Benefits
January 6, 2018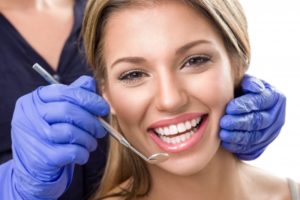 When dealing with tooth loss, many will rely on dental restorations to help them achieve a complete smile again. Dental implants are an excellent dental restoration—one that your dentist in Edison highly recommends.
Dental implants offer a permanent solution to tooth loss, creating a whole smile again. To maintain the longevity of dental implants so that you can enjoy the results for years to come, you will need to take diligent care of them. Learn more about easy implant maintenance in this week's blog post.
Comments Off

on How Can a Dentist in Edison Help Maintain Your Implants?