November 15, 2014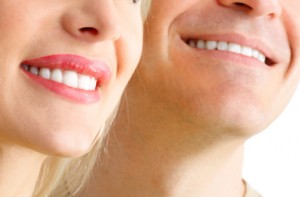 Of course you want your dentist to primarily be concerned with your oral health and your overall health. Today, however, dentistry goes far beyond that. With the latest techniques in cosmetic dentistry, your dentist can give you a beautiful smile without sacrificing any part of your oral or overall health. The dentist Edison, NJ, trusts to provide the best in cosmetic dentistry is Dr. Steven J. Resnick or Dr. David S. Rosenfeld of Resnick & Rosenfeld, DDS.
Cosmetic dentistry is at once an art and a science. Drs. Resnick and Rosenfeld take great pride in giving patients smiles that are beautiful as well as strong and healthy. So, if you're looking for an Edison dentist that offers a range of state-of-the-art cosmetic dental services to boost your smile and your confidence, then you've come to the right place.
Cosmetic Dentistry that's Right for You
Drs. Resnick and Rosenfeld will be delighted to meet with you and discuss a smile makeover, which is a custom designed cosmetic dental treatment plan that is based on your personal smile goals. First, the dentist will appraise your oral health and talk over what you would like to achieve. Then, we'll discuss your cosmetic dental options and develop a plan that's just right for you.
Perhaps you want a whiter and brighter smile. In that case, there's Zoom! ® Teeth Whitening, which can have your teeth looking several shades whiter in just one appointment. Porcelain veneers are an excellent choice for teeth that are more severely discolored, chipped, cracked or slightly misaligned. Designed to look like your own natural teeth, porcelain veneers are ultra-thin sheets of dental porcelain that are bonded to your teeth. Metal free crowns and bridges do the trick for missing teeth, and Invisalign clear braces are the orthodontic option that straighten teeth inconspicuously. The smile you dream of can be yours with cosmetic dentistry.
Call Your Edison, NJ, Dentist Today
If you would like to learn more about cosmetic dentistry, schedule an appointment for a smile makeover consultation with Resnick & Rosenfeld in Edison, NJ. We also serve patients in Clark, Plainfield, Colonia, Westfield and Scotch Plains.