August 22, 2014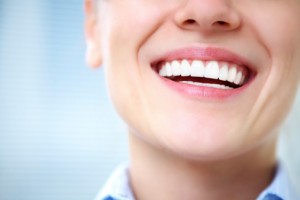 Your smile is an invaluable asset, expressing characteristics like friendliness, confidence, charisma, and charm. When your teeth are stained or yellow, however, your smile is something you typically hide rather than share with the world. At Resnick & Rosenfeld, DDS in Edison, NJ, Dr. Steven J. Resnick and Dr. David S. Rosenfeld offer an extensive array of cosmetic dentistry services that enhance your smile's natural beauty, including professional teeth whitening.
Advantages of Professional Teeth Whitening
While over-the-counter teeth whitening treatments you can buy at the drugstore claim to remove stains and brighten smiles, the solutions in these products simply aren't powerful enough to eliminate discoloration as effectively as professional treatments. With Zoom! Deep Bleaching technology at Resnick & Rosenfeld, DDS, you can achieve a whiter smile in just one visit. The formula penetrates the surface of your tooth enamel to lift stains caused by coffee, tea, wine, dark foods, tobacco, and the normal aging process.
In order to make your teeth whitening experience as easy and convenient as possible, we offer both in-office and take-home whitening kits. Drs. Resnick and Rosenfeld are happy to explain the benefits of each so that you can make an informed decision about your cosmetic smile enhancement options. Regardless of which teeth whitening treatment you select, your results will be the same: a radiant, lustrous smile that you'll absolutely love.
See the Dramatic Difference for Yourself
Your smile deserves only the best in cosmetic dentistry treatments, so our office utilizes the latest in conservative, non-invasive treatments and technology at every visit. Contact us today to schedule your appointment with Dr. Rosenfeld and Dr. Resnick. Our experienced team is genuinely committed to helping you achieve and maintain optimal oral health and a gorgeous, confident smile for life. From our conveniently located dental office in Edison, NJ, we proudly serve patients from neighborhoods throughout the surrounding areas of Scotch Plains, Colonia, Westfield, Plainfield, Clark, and beyond.
August 10, 2014
We all know that the keys to keeping our teeth clean and healthy are good home hygiene and regular visits to the dentist's office. We're also relatively familiar with the types of foods and drinks that pose a risk to our tooth enamel (think carbonated beverages and sugary snacks). However, did you know that your teeth are under a constant assault from acid-producing bacteria no matter what you eat? At Resnick & Rosenfeld, DDS in Edison, NJ, Dr. Steven J. Resnick and Dr. David S. Rosenfeld provide patients with the comprehensive preventive dental care they need to protect their teeth from extensive decay and damage. One of the ways we do this is with remineralization treatments.
Why Choose Remineralization Treatment?
Because our doctors practice conservative, minimally invasive dentistry, we believe that preventing dental cavities whenever possible is vastly preferable to drilling and filling when decay has taken hold. When dental cavities are detected and treated in their earliest stages, it is actually possible to avoid the need for the drill altogether. This is where remineralization comes in.
In the case of a cavity that has not yet caused extensive damage, the enamel of the tooth may be treated using topical applications of fluoride and calcium phosphate solutions. These compounds work to attract minerals to the surface of your enamel, hardening it and protecting it against acid wear. Our doctors will be happy to answer any questions you may have about the remineralization process, as well as provide you with information on additional preventive measures that may apply to your unique case.
Preventive Care for the Whole Family
Entrust your family's continued oral health to the experienced, dedicated team of doctors and caring staff at Resnick & Rosenfeld, DDS in Edison, NJ. We sincerely care about your smile and the health of your teeth and gums, and we'll always provide you with the dental care you need in a way that suits your unique lifestyle. Contact our office today to schedule your preventive care appointment and to learn more about how remineralization can help your smile stay beautiful and healthy for life. Our family-friendly practice proudly serves patients from Scotch Plains, Plainfield, Clark, Colonia, Westfield, and beyond.