What Are Dental Implants? – Edison, NJ
Understanding the Best Way to Replace Missing Teeth
For the better part of the last century, dental implants have been the gold standard when it comes to rebuilding smiles after tooth loss. It's not hard to see why. After all, they are the only method of tooth replacement that recreates the entire structure of the lost tooth, from the root up to the crown. Before you go through with this treatment, however, Dr. David Rosenfeld wants his patients to have all the information they need to feel confident in their new smile. That's why he has provided some detailed information about dental implants in Edison down below. Keep reading to learn more!
What Are Dental Implants?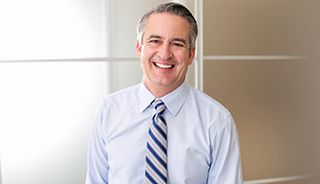 A dental implant is a small titanium post that is surgically placed into the jawbone to replicate the root of your lost tooth. Titanium is most commonly chosen as the implant material because of its biocompatibility, which allows it to wholly fuse to the jawbone. However, we also offer zirconia implants for patients with an allergy or sensitivity to metal. Because the posts form a secure attachment to your jawbone, it creates sturdy support for the restorations that will go on top of them. The type of restoration you need – whether that be a crown, bridge, or denture – will depend on how many teeth you're missing.
To receive your implants, you'll undergo an oral surgery in which your gums are opened up to access your jawbone. The implants are placed directly into the bone, and your gum tissue is closed up again. Many general dentists don't have the training necessary to place implants themselves, so they often have to refer patients to an oral surgeon or periodontist. However, because Dr. Rosenfeld is a Fellow of the International Congress of Oral Implantologists, he can perform the whole procedure under one roof. You won't have to be referred to an outside specialist to receive your new teeth!
After the implants have been placed, you'll spend the next three to six months healing while the posts integrate with your jawbone. Once this process is complete, another minor surgery will be required to install your abutments – metal attachments that connect the implant to the restoration. A few weeks later, you'll return to our office again and we'll mount your restoration onto your implants. The result is a strong, beautiful, and confident set of pearly whites. Because dental implants replace teeth from the root up, they'll look, feel, and function just like the teeth you were born with.
Important Dental Implant Facts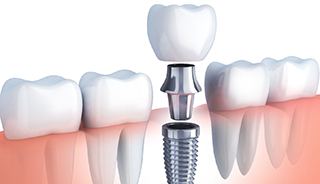 Learning the history of something you don't understand can help paint a bigger picture in your mind, which is why we've included some interesting facts about dental implants:
The earliest dental implants were traced back to 600 A.D., and they were made of shell fragments that were hammered into the jaw.
A Swedish orthopedic surgeon named Per-Ingvar Branemark discovered in 1952 that titanium fuses to bone, contributing to the development of the modern dental implant.
Dental implants are the only tooth replacement method that stimulates the jawbone to prevent bone loss.
More than 3 million Americans currently have dental implants, and that number is expected to grow by about 500,000 a year.
Dental implants have a success rate of at least 95%.
Contact Us Today to Learn More!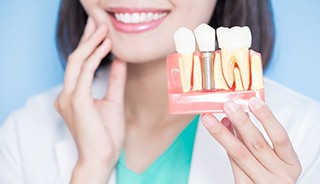 Are you ready to start rebuilding your smile? Don't hesitate to call our office to schedule a consultation with your dentist in Edison. Dr. Rosenfeld will thoroughly examine your oral health before devising a personalized treatment plan.