Invisalign FAQs – Edison, NJ
Answers to Your Questions About Clear Braces
How Do Invisalign Aligners Move Teeth into Alignment?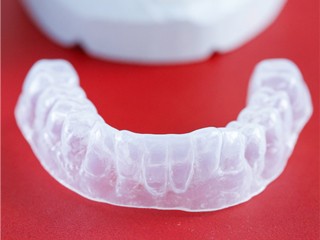 Invisalign aligners move teeth into position through the targeted placement of controlled force. But not only is the force controlled, it is also timed. This means that only certain teeth move during each stage of treatment.
How Many Hours Do I Need to Wear My Aligners?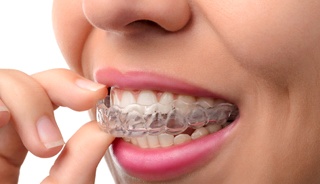 The dentist in Edison likes patients to wear their Invisalign aligners for about 22 hours each day, removing them only for eating, brushing and flossing. This helps to ensure that your treatment will be completed on time.
Do the Aligners Hurt?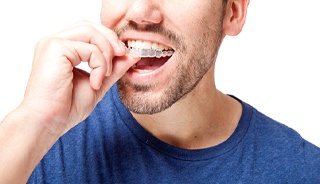 There may be mild discomfort when you switch from one pair of aligners to the next. However, this typically goes away in a few days. One thing is certain—there aren't any brackets to irritate gums or wires to poke your cheek. Invisalign aligners are made of smooth BPA-free plastic that is clear and comfortable.
How Often Will I Need to Schedule Appointments During Treatment?
Drs. Rosenfeld likes to see Invisalign patients about every month to month-and-a-half. The visits are quick and painless, but necessary to ensure that your teeth are moving according to schedule. You will also receive you next set of aligners at these visits.
How Do I Care for My Aligners?
Aligners must be kept clean. Dry saliva and plaque are a perfect breeding ground for harmful bacteria. Rinse them every night and brush gently with your toothbrush. There is also an Invisalign cleaning system that will help to keep the aligners clear and odor-free.
Will My Speech Change with Aligners?
At the very beginning of your treatment, the aligners may cause you to lisp slightly. But after a few days you'll get the hang of talking with clear braces and the lisp will go away.
Can I Leave My Aligners In to Chew Gum?
No. Gum will stick to the aligners. Remove them and chew sugar-free gum with Xylitol to reduce the level of decay-causing bacteria in your mouth.