November 25, 2020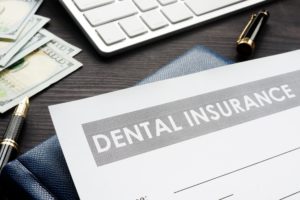 Believe it or not, the new year is right around the corner. As you focus on the holiday season, a trip to your dentist in Edison may not be on your priority list. Unfortunately, if you don't schedule an appointment before the clock strikes midnight on December 31st, you're going to lose any dental benefits you haven't used. With less than 3% of Americans meeting their annual limit, you likely have several you're about to lose. Don't throw money down the drain. Here are 5 ways to maximize your policy before it expires.
1. Focus on prevention.
Your dental insurance is designed to keep your smile healthy. Paying your monthly premiums gives you access to a comprehensive policy that allows you to enjoy 100% preventive care. You can visit your dentist twice a year for a cleaning and checkup to keep your teeth and gums healthy. As a result, you'll lower your long-term dental expenses because you will lessen the risk of needing a costly treatment in the future. If you haven't had your second hygiene appointment for the year, there's still time to see your dentist.
2. Treat dental issues quickly.
Your insurance benefits can also be used to help offset the cost of common restorative treatments. In fact, your plan can cover as much as 80% of the cost after paying your deductible until reaching your annual limit. You can quickly treat any issue before it worsens to preserve your natural smile.
3. Choose the right dentist.
If you're ready for an appointment, don't Google, "where is a dentist near me?" Instead, take the time to choose the right one. Your insurance company recommends you visit a dentist who is in their network because they have pre-negotiated rates, but you can still see one that's out-of-network. You can use your dental benefits to pay for your treatments to enjoy personalized plans.
4. Don't wait until it's too late.
At the end of the calendar year, your dental policy will expire. You aren't reimbursed for anything you don't use. Nothing will carry over to accumulate in 2021 either. It's best to maximize your dental insurance benefits to make the most of your monthly investment.
5. Care for your smile at home.
Besides visiting your dentist regularly, don't forget to commit to your smile at home to keep it healthy between appointments. Brush your teeth at least twice a day using a soft-bristled toothbrush and nonabrasive toothpaste. Clean all surfaces of your teeth and your tongue at least twice a day. Don't forget to floss in between each tooth before going to bed.
With a proactive approach and the help of your dental insurance, it's easy and affordable to reach your oral health goals.
About Dr. David S. RosenfeldDr. Rosenfeld earned his degree from the Columbia University School of Dental and Oral Surgery. He accepts many insurance policies to keep his services affordable. If you have any questions about your coverage, or if you have any benefits you need to use, contact our office today for an appointment.
Comments Off

on 5 Ways to Maximize Your Dental Benefits
No Comments
No comments yet.
RSS feed for comments on this post.
Sorry, the comment form is closed at this time.