September 17, 2020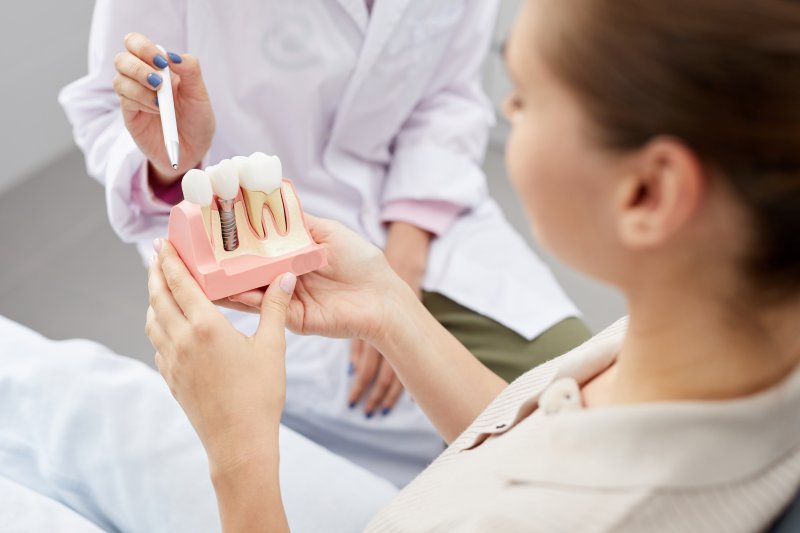 Are you one of the 120 million Americans who are missing at least one tooth? Centuries prior, items like copper pegs, seashells, and animal bones were used to address this dental concern. However, fortunately for patients today, dental implants have come a long way since then! In fact, modern dental implants are safe, natural-looking, and currently hold an impressive 95% success rate. So, if you are considering rebuilding your smile, there is no time like the present to talk to your dentist about dental implants! Read on for three advancements in dental implant technology that make them a leading tooth replacement option.
#1. Computer-Designed Implants
Did you know that 40% to 60% of bone loss can occur within a few years of losing a tooth? Fortunately, dental implants can preserve the jawbone and encourage zero bone loss thanks to CAD-CAM (computer-aided design and computer-aided manufacturing). This state-of-the-art technology allows dentists to immediately fill the empty space with an exact replica of the missing tooth, leading to a symptom-free healing process for patients!
#2. Antibacterial Coating
Like the enamel on your natural teeth, the coating surrounding dental implants is not indestructible. However, a breakthrough antibacterial coating can provide patients with an additional layer of protection from foods that are high in sugar and acid. While this advancement isn't widely available yet, it could completely revolutionize the tooth replacement industry. After all, this upgrade could result in a longer lifespan for dental implants and allow patients to eat and drink more freely!
#3. Digital Implant Planning Software
When it comes to the short and long-term success of your dental implants, placement is paramount. Fortunately, dental teams today can use computer-guided imagery to plan the implant case digitally. In short, this means that the procedure can be mapped out beforehand with the end result in mind, making the process extremely efficient and accurate from start to finish.
If you are missing one, a few, or an entire arch of teeth, there is no time like the present to talk to your dentist about dental implants in Edison (especially since state-of-the-art technology can rebuild your smile in record time!). After your initial appointment, you'll be one step closer to a full, healthy, beautiful smile.
About the Author
Since graduating from the Columbia University School of Dental and Oral Surgery, Dr. David S. Rosenfeld has completed advanced training in a number of dental specialties and even helped develop oral implantology at The Jamaica Hospital and Medical Center in Queens, NY! Plus, he has achieved Fellowship status in the International Congress of Oral Implantology and is an active member of multiple professional organizations, including the American Academy of Oral Implantology. If you are looking for a dentist in Edison to rebuild your smile, don't hesitate to visit his website or give him a call at 908-668-7838.
Comments Off

on 3 of The Latest Dental Implant Innovations
No Comments
No comments yet.
RSS feed for comments on this post.
Sorry, the comment form is closed at this time.