November 5, 2017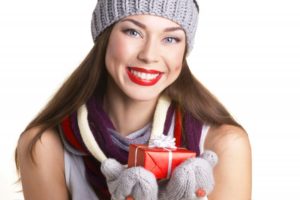 With the holidays among us, you must be sure to care for your teeth. That may be the very last thing on your mind, but this fact remains: tooth decay doesn't halt for the holidays! Your dentist in Edison is here to make sure that you stay cavity-free through all your celebrations with these helpful tips.
Moderate Sugar Intake to Avoid Tooth Decay
One of the largest threats to your smile is tooth decay. Tooth decay is a condition that's developed from harboring dental debris, food, sugars, and plaque that turn into acids in your mouth when mixed with dental bacteria. When a patient doesn't remove them (brush their teeth, floss, and visit their dentist regularly), the mixture attacks the enamel of the teeth, eventually eroding it. Before you know it, you'll see discoloration in certain areas of the mouth, cavities, and a plethora of other dental issues.
Luckily, your dentist cares about your oral health just as much as you do! In fact, your dentist is ready to give you one of the best gifts of the holiday season: effective, invaluable advice on how to avoid tooth decay while celebrating the holidays!
Tips to Stay Away from Tooth Decay
Choose sweets that don't stick around. Instead of hard, sticky candies that get on and in between your teeth, go for items that dissolve quickly, like dark chocolate. Candies that melt in your mouth are easier to rinse down.
Balance out your sweets with other foods.Although you're guaranteed to have lots of sweet treats, try asking for a second serving of the main dish rather than desert if you must eat more. Usually, this is higher in protein which is great for your teeth compared to sweet desserts.
Brush afterward.Always keep a toothbrush to brush away foods and plaque after you eat. If you're consuming foods or beverages that are high in acid, like oranges and wine, make sure to wait 30 minutes until your enamel has recovered from the acids.
Stay prepared.You'll have no excuse to skip brushing and flossing if you always keep extra tools in your bag. Plus, nobody wants to smell your onion breath at the holiday party!
Rinse to refresh.When you can't brush, rinse your mouth with water to remove any acidic substances, leftover food, and acids.
Your Dentist is Here to Help!
You can use your holiday vacation time to do more than catch up with friends and family—catch up with your local family dentist in Edison, too! Take advantage of the time you have away from work or school to get your teeth professionally examined, cleaned, and even whitened for the upcoming holiday parties!
---
About Our Office
Here at Resnick & Rosenfeld, DDS, we know that everyone is susceptible to tooth decay from the minute they develop their very first tooth. That's why we work hard to provide comprehensive services for patients of all ages—even your little ones! Now is the perfect time to schedule your routine appointment. Call us today to fit us into your calendar!
No Comments »
No comments yet.
RSS feed for comments on this post.
Leave a comment