October 17, 2017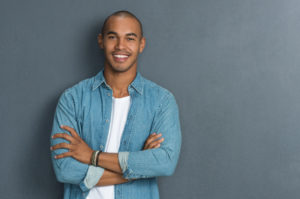 The end of the year is approaching. Have you used your dental benefits yet? It's more important than ever to take advantage of your insurance benefits before they run dry as 2018 starts?
It's funny to think that some don't know that they've actually earned the right to use dental insurance. That's right, you've earned your benefits by paying into your deductible throughout the years. If you need to visit your dentist in Edison, your local office can help you get the most out of your insurance benefits before the year ends. Here are 5 reasons why you should make a dental appointment now!
Your Yearly Maximum
A yearly maximum is the most money that your dental insurance is planning to pay for your dental work throughout the year. The amount of a yearly maximum can vary depending on your plan and company. It's best to find one as soon as possible because those unused benefits will not rollover to the following year.
Your Deductible
A deductible is the amount of money that you must pay to your dental practice of choice out of pocket before your insurance company will pay for any services. This fee also varies depending on each company and can be higher if you choose an out of network dentist.
Your Premiums
If you pay into dental insurance premiums each month, you should definitely be using your dental benefits.  ? Even if you don't need specific dental treatments or a procedure, you should still be scheduling your regular dental cleanings. This can help your smile free of oral health problems.
Increase in Fees
Patients never know if the fees may increase the following year. Some dentists raise their rates at the beginning of the year due to the increased cost of living or other expenses that affect a practice. A fee increase could actually make your copay higher. So, if you should need to see an Edison dentist, you should consider doing so while your current rates and copay are in place.
Halt Dental Problems in Their Tracks
What could be a simple fix like a cavity now, could turn into a root canal later. When dental issues are ignored and left to develop, they end up becoming much worse than whatever the original issue was. If you have dental insurance, there's no reason to not receive the proper dental care.
If your dental insurance plan is on a calendar year, these five reasons should motivate you to make a dental appointment before 2018 starts.
---
About Our Office
Resnick & Rosenfeld, DDS is an in-network provider for a number of dental insurance companies. Even if our office isn't a preferred provider, our friendly office team members can help answer your questions regarding dental insurance. Feel free to call our local practice.
No Comments »
No comments yet.
RSS feed for comments on this post.
Leave a comment