September 20, 2017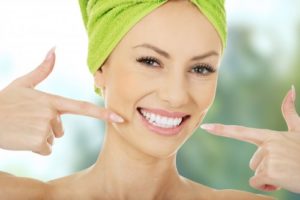 When you see someone's gorgeous smile, do you instantly feel at ease — or do you feel self-conscious because your own pearly whites aren't as dazzling as you wish they were? Teeth naturally become discolored over time; we drink coffee and wine, we eat staining foods, and we don't always give a lot of thought to how our everyday activities affect the color of our teeth. Fortunately, there are lots of options out there for getting a brighter smile. Unfortunately, not all of those options work well. Some of them might even harm you! Your dentist is here to explain why professional Zoom! teeth whitening in Edison is the best way to give your grin the gleam you've been missing.
The Dangers of DIY Bleaching Kits
You might be able to pick up a bleaching kit at your local pharmacy, but you should think twice before you spend your money. There are several potential problems associated with DIY whitening systems:
The uneven spread of bleach may cause your teeth to become spotty.
If you have deep cavities, the bleach can take the fast lane to the sensitive inner parts of your teeth.
The kit can increase your risk of toothache, infections, gum shrinkage, and nerve damage.
Some bleaching kits are very acidic or abrasive, which means they can seriously damage your enamel.
All of that sounds scary, right? Zoom! doesn't present those dangers. Your dentist will first make sure your teeth are healthy enough to be whitened, and then they'll prepare your treatment. Whether you choose at-home or in-office whitening, your teeth could become several shades brighter in a short period of time. The risks are minimal with Zoom! so you can be confident that your smile will stay healthy while it's getting a makeover.
What About Other DIY Whitening Methods?
Zoom! isn't the cheapest way to whiten your teeth, so you might be looking to spare your budget by trying out other over the counter whitening methods. You might use special toothpastes, rinses, or bleaching strips. While these might be effective to a degree, they'll never be able to deliver the same results as Zoom! They only work to remove surface stains, whereas Zoom opens the pores in teeth and cleans out discoloration that has been there for ages.
Also, keep in mind that many of the teeth whitening fads you see online are nothing but propaganda. Some of them, like oil pulling, might not be harmful, but they are ineffective. Brushing with activated charcoal is another at-home trend; it might work to get out some surface stains, but it is a slow process, and it may irritate your gums.
Are you ready for a brighter smile? Instead of taking a risk on DIY fads, head to your dentist in Edison and ask about Zoom! professional whitening.
About Our Practice
Drs. Steven Resnick and David Rosenfeld are proud to lead the talented team at Resnick and Rosenfeld DDS. They want their patients to have healthy, attractive smiles, which is why they offer Zoom! whitening. If you have questions about how you can get the dazzling look you've been wanting, contact our office at 908-668-7838.
No Comments »
No comments yet.
RSS feed for comments on this post.
Leave a comment