August 31, 2017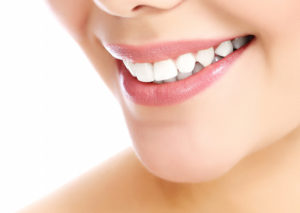 "There's just something different about ____ lately."
Fill in the blank with whichever of your friends seems to be radiating more than usual, the cause of which is… who knows?
Your cosmetic dentist in Edison does.
These days, more "regular" people than ever before are choosing to improve the appearance of their smiles. Cosmetic dentistry is accessible and affordable like it's never been. And in today's selfie and image-focused world, treatments like porcelain veneers and teeth whitening can make a big difference for people of all stations of life.
There are a lot of cosmetic dentists around Edison, though — how can you be sure you're choosing the right one when you finally decide to take the plunge and improve your smile?
It comes down to a mix of education, experience, and of course a practice that offers the treatments you need. Dr. Steven Resnick and Dr. David Rosenfield are the cosmetic dentists our area trusts above all the rest!  
Our Aesthetic Services
Dr. Resnick and Dr. Rosenfield are pleased to offer several of today's top cosmetic services to our patients who are ready to reveal their most radiant smiles. Which one(s) could you benefit from most?
Professional teeth whitening: Zoom! in-office whitening breaks through even severe stains to reveal your brightest, whitest teeth

Porcelain veneers: Thin shells of dental porcelain cover up any number of cosmetic imperfections to transform your smile

All-ceramic restorations: A blend of restorative and cosmetic dentistry, these natural-looking crowns or bridges enhance the form and function of damaged front teeth

Invisalign: Clear braces gradually shift teeth into their proper alignment using practically invisible plastic aligners
During a cosmetic consultation, you and your dentist in Edison will have an in-depth discussion about your teeth. How did they get in their current state? What would you like to achieve with cosmetic dentistry? What's your budget, and your timeline? Based on your answers, your dentist will put together a treatment plan with an aim to reveal your very best, most naturally beautiful smile.
About Your Cosmetic Dentists
Dr. Resnick is real leader in the world of dentistry, with a wide range of experience across all fields of dental work. He has served on the Board of Directors for the American Academy of Cosmetic Dentistry, and has published articles on esthetic onlays and is currently researching teeth whitening and shade matching devices.
Dr. Rosenfield has advanced training in the fields of cosmetic dentistry and dental implants, and he is an expert in combining cosmetic, implant, and restorative dentistry to transform imperfect smiles. Also a member of the American Academy of Cosmetic Dentistry, Dr. Rosenfield is a certified preferred provider of Invisalign clear braces.
Interested? Let's Get Started Today!
If you are interested in joining your peers who have transformed their smiles with cosmetic dentistry, please don't hesitate to get in touch with Resnick & Rosenfield. We look forward to helping you flash your very best, most confident smile!
No Comments »
No comments yet.
RSS feed for comments on this post.
Leave a comment