July 28, 2017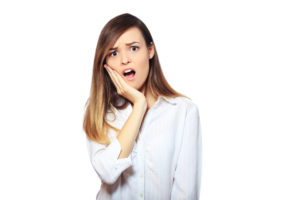 Dental emergencies are not widely discussed because no one ever expects to find themselves in this situation; however, one in six Americans will have one this year. When the unexpected happens, it is not uncommon to not know what to do. As a result, care can be delayed, which could cause you to lose your tooth. When facing an emergency that involves your teeth, you need to call your dentist in Edison right way and respond accordingly to the specific issue. At Resnick & Rosenfeld, we offer same-day appointments to help you during the difficult time.

What Do I Do During a Dental Emergency?
When trauma, injury, or an unexplained toothache occurs, panic and anxiety often set in because you are not prepared to deal with the situation. You may not even understand that you require immediate care. However, when the unexpected happens, the first thing you need to do is take a deep breath and calm down. Then, call your Edison dentist for a same-day appointment because time is of the utmost importance. While you wait, there are several things you can do depending on the situation you are facing.
Knocked Out Tooth: Hold the tooth by the crown and rinse it with water. Do not use cleaners, scrub it, or dry it. Try to place it back into the socket. If you are unsuccessful, it needs to stay moist so place it in a cup of milk or water.
Dislodged Tooth: Rinse your mouth with warm salt water and gently try to push it back into its correct position. If you are successful, bite on a piece of gauze to prevent it from moving.
Broken Tooth: Rinse your mouth with warm salt water and avoid placing pressure on the tooth. Keep it clean and use cold compresses and over-the-counter pain relievers to manage your discomfort while you wait for your appointment.
Lost Restoration: Never try to cement a restoration that has come loose or fallen off back in place because this can trap bacteria. Instead, keep the tooth clean and avoid chewing on it. You can use over-the-counter anti-inflammatories and cold compresses to help relieve any pain.
Abscessed Tooth: A sudden, severe toothache is often a sign of an infection. If not treated quickly, the bacteria can spread to surrounding tissues and into the bloodstream. Use home remedies to manage your pain until we can treat the infection and rehabilitate the health of your tooth.
Broken Denture: You should never use a broken denture or other dental prosthetic because it can cause damage to your gums and teeth. Instead, contact our office to have it repaired.
Where is an Emergency Dentist Near Me?
When the unexpected happens, do not waste time trying to find an emergency dentist in Edison. Contact Resnick & Rosenfeld for a same-day appointment. We will treat the emergency and restore your oral health so you can get back to enjoying your day. Don't wait. Call our office right away.
No Comments »
No comments yet.
RSS feed for comments on this post.
Leave a comment