July 23, 2017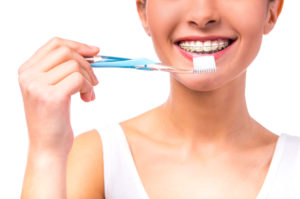 Most of our patients know how their whole body health effects their teeth. Certain foods can be detrimental – more sugar means higher risk for cavities, dark foods and drinks may lead to staining, and acidic foods weaken the enamel. Certain health conditions lead to reduced saliva production and chronic dry mouth. However, many patients aren't aware of how their oral health and hygiene effects their body. At Resnick & Rosenfeld, DDS, we believe it's essential for patients to be educated about all of the ways oral health and whole body health intersect. Contact our friendly Edison dental team to schedule a checkup today. Our knowledgeable dentists and team members will be happy to walk you through the most effective oral hygiene practices to ensure your optimal oral and overall health.

The Mouth/Body Health Connection
Gum disease is likely the clearest connection between oral and overall health. Patients who suffer from periodontal disease are at an increased risk for numerous whole body health concerns including hypertension, heart disease, and diabetes. Additionally, expectant mothers suffer from gum disease so frequently it has its own name – pregnancy gingivitis. It's essential that pregnant women receive treatment for periodontal disease as it can have adverse effects including preterm and low weight births.
Oral cancer is another oral health concern that effects the whole body. More than half of patients diagnosed with oral cancer do not live more than five years beyond their initial diagnosis. Regular checkups at our office are the best way to ensure the prevention or early diagnosis of these potentially devastating oral health concerns.
Importance of Six Month Dental Checkups
Twice a year dental checkups and teeth cleanings are an essential part of every patient's ongoing oral health care plan. During your six month preventive care appointment, our team will gather diagnostic x-rays and photos, visually and manually examine your oral and facial structures, thoroughly clean teeth, and help you create a personalized treatment plan. We also screen for early warning signs of common oral health concerns including:
Tooth decay
Gum disease
TMJ dysfunction
Teeth grinding and clenching (bruxism)
Oral cancer
Daily Care At Home
At-home oral hygiene on the other 363 days of the year will keep your smile healthy. We recommend brushing for two minutes at a time two times each day. Patients should also floss at least once each day to remove plaque buildup between teeth. If you ever have questions about proper technique or the best oral hygiene products, don't hesitate to ask our team for recommendations during your next appointment.
No Comments »
No comments yet.
RSS feed for comments on this post.
Leave a comment