June 27, 2017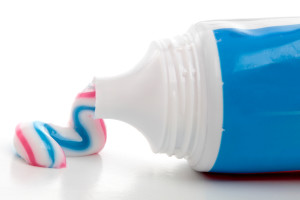 With so many products to choose from, the toothpaste aisle can almost feel daunting! How do you know which options are right for your needs? Your Edison dentist can help. Remember, we can always make recommendations for you at your routine cleaning and checkup appointments. Meanwhile, here's a breakdown on products to help you decide for now.
Toothpaste
It's a good rule of thumb to choose toothpaste with fluoride, however there are also a number of other options such as:
Toothpaste for sensitivity: Good for helping combat day-to-day sensitivity.
Tartar control: Can help control the buildup of plaque and tartar for patients who are prone to this.
Whitening toothpaste: A good choice for maintaining whitening treatment, but can't make significant changes to the shade of your teeth on its own.
If you're choosing toothpaste for your child there are a variety of colors, flavors, and even their favorite characters to choose from. Get them involved in the choice so brushing is fun for them! Be sure to use a fluoride free paste until they're able to spit after brushing, typically around the ages of 3-4.
Mouth Rinse
Using an antibacterial mouth rinse can be helpful for some patients in controlling plaque and tartar, however not all of these products are created equally. Many mouth rinses only succeed in providing you with fresh breath rather than cavity protection.
When it comes to choosing a mouth rinse, it's best to consult your dentist first to ensure that you're using an effective product. Dentists can also prescribe mouth rinse for patients who are prone to excessive plaque and tartar buildup.
Toothbrush
There are so many shapes and sizes when it comes to choosing your toothbrush, however the most important factor when choosing your brush is the bristles. Your dentist in Edison recommends a soft bristle brush for removing plaque buildup, yet also being gentle around delicate gum tissue.
You might consider investing in an electric toothbrush, which does the hard work of brushing for you without any injury to your gum tissue. An electric brush also times your session to ensure that you're brushing for the full recommended two minutes. Our hygienists report less plaque buildup in patients who use an electric brush as opposed to brushing manually.
Contact Resnick and Rosenfeld
If you have questions about the dental products you're using, or if it's time to schedule your next appointment call us today!
No Comments »
No comments yet.
RSS feed for comments on this post.
Leave a comment