November 15, 2016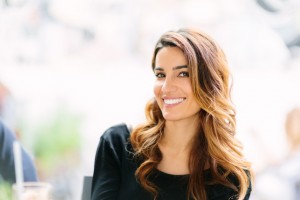 Gum disease must be taken seriously. This bacterial infection has the potential to ravage gum, connective and bone tissue; make an otherwise beautiful smile look unsightly; and may even lead to systemic illnesses and diseases. Gum disease, also known as periodontal disease, begins with plaque, a clear film that contains saliva, food particles and bacteria. Daily brushing and flossing help to remove plaque. However, if oral hygiene is ignored and plaque remains then it calcifies to become tartar. This substance can only be removed by the dental hygienists at your Edison dentist, Resnick & Rosenfeld.
What's the Matter with Tartar?
Although plaque and tartar are related, the later is much more troublesome. Tartar tends to be rough and porous, giving plaque a stickier surface on which to adhere. Furthermore, tartar expands the surface area on which plaque can grow. Thus a vicious cycle is created: plaque that is not removed becomes tartar and tartar grows more plaque.
What are the Signs of Tartar?
Unlike plaque, which is clear, tartar is often visible. You may notice a slightly yellowish or brownish line running along your gum line. Not only does this detract from the appearance of your smile, but it may also accompany other signs of gum disease. If you see tartar, then be on the lookout for:
Red and swollen gum tissue
Gums that bleed when brush or floss
Bad breath
These all indicate that it's time to come see the dentist in Edison who can remove tartar and help to stop the advance of gum disease. If not removed, then other symptoms may eventually begin including receding gums, tooth sensitivity, loose teeth, poor fitting dentures and a bad bite. Ultimately, advanced periodontitis can necessitate tooth extraction.
Removing Tartar with Your Edison Dentist
Our dental hygienists are trained to remove tartar from your teeth. Using special handheld instruments called scrapers and curettes, they clear away bits of tartar and make the surfaces of your teeth smoother. If done routinely at your regular dental checkups every six months, then this procedure may take no more than a few minutes. However, in the case of greater tartar building, another appointment may be necessary.
Microscopic Monitoring to Prevent Gum Disease
To help you avoid gum disease entirely, we provide microscopic monitoring. We'll simply obtain a sample of bacteria from under your gum and analyze it under a phase contrast microscope. This way, we can diagnose the potential for gum disease before symptoms are present.
Call Your Edison Dentist Today
If you see tartar on your teeth, or if it's time to schedule your regular dental checkup, contact Resnick & Rosenfeld, your dentist in Edison.
Comments Off

on Your Edison Dentist Can Remove Tartar Buildup
No Comments
No comments yet.
RSS feed for comments on this post.
Sorry, the comment form is closed at this time.