October 13, 2016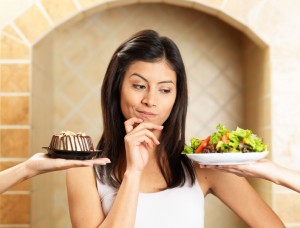 It's a fact. What you put in your mouth either hurts your oral health or helps it. Unfortunately, the holiday season is loaded with good and bad dietary selections. Edison dentists, Dr. Steven J. Resnick and Dr. David A. Rosenfeld, and their staff can arm you with good information to navigate this happy and food-filled time of the year. What holiday foods are bad for your teeth, and what ones are good?
The Bad News First
The holidays can contribute to tooth decay and gum disease if you are not careful. Yes, the season is busy and fun, but don't neglect proper daily brushing and flossing at home. Plus, if you have an end of year routine exam and cleaning scheduled with Dr. Resnick or Dr. Rosenfeld, keep the appointment! Preventive dental care reduces plaque and tartar build-up and catches oral health issues before they become complex and expensive.
That being said, you also should remember that poor dietary choices abound at the holidays. That doesn't mean don't eat a piece of Grandma's holiday fudge, or don't enjoy that glass of red wine. It does mean you should think before you indulge, and limit sugars, starches and staining foods. Increase what's beneficial.
Food to limit or avoid are:
Ice cubes Yes, chewing hard ice as you stand around at a holiday gathering will chip your tooth enamel, bother sensitive teeth and damage restorations such as fillings and veneers.
Darkly pigmented beverages Coffee, red wine, colas, root beer, black tea–they deepen extrinsic staining. If you do have these drinks, rinse your teeth right away with water, brush your teeth or enjoy the beverages through a straw.
Sticky foods Caramels, fudge and even egg nog stick to tooth surfaces and leave sugary deposits.
Popcorn A lot of holiday popcorn is coated with candied flavorings (sugar). Also, hard popcorn hulls damage thin enamel and dislodge restorations.
Use common sense. In general, if a food increases your girth, it's likely bad for your teeth, too.
Here's the Good News
Dr. Resnick and Dr. Rosenfeld and their hygienists tell patients there are plenty of tooth-friendly holiday foods. Here are some of their suggestions for good foods to eat:
Turkey It's low in fat and protein-packed.
Fibrous fruits and vegetables Apples and celery are just two examples. They appear on holiday relish trays and baskets, helping to fill you up and scrape those tooth surfaces and gums clean.
Hard cheeses For example, sharp cheddar provides beneficial calcium and buffers the many acids contained in holiday foods. Pair it with red wine to prevent dental stains.
Sugarless gum Keep it handy to reduce acid in the mouth and increase saliva production.
Dark chocolate It's tasty and a lot lower in sugar than other chocolates.
Water Keep your water bottle handy, and make sure you drink to keep oral tissues hydrated and clean. Water also stimulates saliva and its cleansing and anti-bacterial effects.
Be Thankful for Good Oral Health
At this holiday season, watch what you eat so your smile remains strong and healthy. Take time to be thankful for vibrant oral health, too. Contact Dr. Resnick or Dr. Rosenfeld through the holiday season if you have any questions or concerns.
Comments Off

on Edison Dentists: Holiday Foods are Bad for Your Teeth
No Comments
No comments yet.
RSS feed for comments on this post.
Sorry, the comment form is closed at this time.