July 9, 2016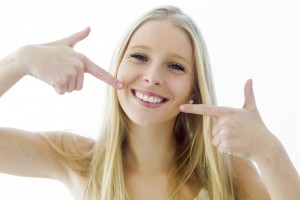 When brushing and flossing, many people often experience bleeding gums. While many believe that slight bleeding is normal, bleeding gums is the first sign of gum disease. From the very first indication of gum disease, you need to take immediate action to treat the infection responsible for gum disease. Gum disease may not seem like a very big deal at first, however, when left untreated, gum disease will quickly progress to advanced stages of periodontal disease. Overtime, untreated gum disease will cause serious complications on your oral and overall health. Thankfully, gum disease treatment from your dentist in Edison can quickly stop and reverse the damages of gum disease.

Why Do I Need Gum Disease Treatment?
Gum disease (periodontal disease) results from an infection in the gums. When proper oral hygiene and regular visits to your Edison dentist aren't maintained, plaque and tarter begin to accumulate around the gum line. Bacteria is present in plaque and tarter, causing an infection in the gums if not properly removed.
The first stage of gum disease (gingivitis) causes the gums to become tender, swollen, and the gums often begin to bleed. Gingivitis is easily treatable with quick action and won't cause permanent damage to oral or overall health. However, when left untreated, gum disease will progress to the more advanced stages, which will eventually lead to tooth loss. In addition, research proves that gum disease is directly linked to negatively impacting your overall health.
The bacteria responsible for gum disease can enter the bloodstream if the infection isn't treated. Once the bacteria enter the bloodstream, you have an increased risk for developing serious health complications. In fact, cardiovascular disease, respiratory illness, and even Alzheimer's disease has all been linked to untreated gum disease.
Thankfully, you can protect your oral health and overall health with gum disease prevention and treatment. As a dentist in Edison, we provide the regular cleanings and checkups needed to prevent gum disease while also detecting gum disease early for prompt treatment. Should gum disease develop, we offer periodontal disease treatment to restore your overall health.
Periodontal Disease Treatment
As a leading Edison dentist, we offer comprehensive dental services, including advanced treatments like those needed to treat gum disease. We offer non-surgical treatments to destroy the root cause of the infection. With early detection, we can provide effective treatments to restore the health of your gums. If gum disease develops, we offer the treatments you need, such as root planing and scaling, to treat the infection and repair the damage that has occurred.
At Resnick & Rosenfeld, we understand the impact gum disease has on oral and overall health, which is why we provide the prevention and treatment you need to stop gum disease. With proper oral hygiene and regular visits to your dentist, you can stop gum disease in its tracts to promote overall health.
If you suspect you may have gum disease due to bleeding gums or gum swelling, you need to take immediate action. Call (908) 668-7838 to schedule an appointment with Resnick & Rosenfeld.
Comments Off

on Your Dentist in Edison Explains the Importance of Gum Disease Treatment
No Comments
No comments yet.
RSS feed for comments on this post.
Sorry, the comment form is closed at this time.