June 25, 2016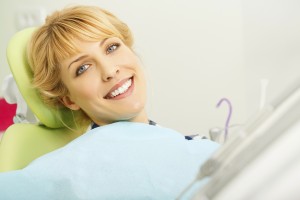 There's bad news and there's good news. The bad news is you have a cavity, but the good news is that you may not have to endure the dentist's drill. Edison dentists Dr. Steven Resnick and Dr. David Rosenfeld may be able to use a treatment process called remineralization to help you avoid the need for a filling.
How Does a Cavity Begin?
The human mouth is filled with bacteria. Hundreds of varieties live on our teeth, gums and tongue and throughout the oral cavity. Some of these bacteria are helpful and assist in digestion, but others are harmful. If not cleared away with daily brushing and flossing, these harmful bacteria consume the sugars in food and excrete acids. With time, these acids can cause your tooth enamel—the outer protective layer that surrounds the crown of each tooth—to demineralize, or erode. Left unchecked, this demineralization can lead to a cavity.
An early sign of demineralization is a white spot on your tooth. At this point, it may be possible to stop or reverse tooth decay. Enamel can be repaired by absorbing minerals from saliva, fluoride in toothpaste and other sources. Left untreated, however, the decay process continues and more minerals are lost. Eventually, a cavity forms and your dentist in Edison must repair your tooth with a filling.
Remineralization in Edison, NJ
When Dr. Resnick or Dr. Rosenfeld notices the early signs of tooth decay, we can treat with topical solutions to help your teeth remineralize. For many years, the gold standard for remineralizing teeth has been fluoride, a naturally occurring mineral that has been proven to rebuild and strengthen tooth enamel. In addition, calcium and phosphate have been added to fluoride treatments to improve remineralization.
Preventing Cavities at Home
Your daily oral hygiene routine at home is critical to preventing tooth decay. Be sure to brush with fluoride toothpaste at least twice each day, or after every meal if your Edison dentist has told you that you are particularly susceptible to cavities. And don't forget to floss in order to remove food particles and plaque from between your teeth. Drink plenty of water during the day and limit between meal snacks.
Call Our Office Today
If you would like more information about remineralization or ways you can better fight the battle against tooth decay, contact Resnick & Rosenfeld DDS in Edison, NJ.
Comments Off

on Remineralization with your Dentist in Edison, NJ
No Comments
No comments yet.
RSS feed for comments on this post.
Sorry, the comment form is closed at this time.