May 30, 2016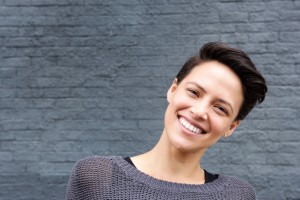 Your oral health is closely linked to your overall health, and that's why your dentist in Edison recommends six month checkups and cleanings for patients of all ages. These preventive visits help us keep issues like cavities and gum disease at bay, and to identify existing problems while they're small. Because we know when your teeth and gums are healthy, your overall health improves. Let's take a closer look at the link between how your smile affects your general wellbeing.
The Link Between Oral, Overall Health
You may not realize it, but a healthy smile is an indicator of solid overall health. And when you feel good about the way your teeth look, you'll flash them more often — boosting your self-confidence and overall quality of life, too. But it's not only your emotional health that's affected by your teeth. Other areas linked to tooth and gum health are listed below.
Heart Health
Adults who suffer from advanced forms of gum disease are also more likely to have any number of heart problems, including cardiovascular disease and stroke. While we're still not sure why the link exists, it seems that inflammation in the gums can cause or aggravate inflammation in the cardiovascular tissue, too. Read more about the connection between gum health and heart health here. 
Diabetes
In addition to its effects on heart health, gum disease also affects the blood glucose levels that are associated with diabetes. Fortunately, research suggests that treating gum disease can lead to controlled blood glucose levels, too. Read more about the relationship between the two conditions here. 
Nutrition
Patients who have suffered from tooth loss, or those who experience toothaches or extreme tooth sensitivity, often base their diet around what feels comfortable to eat. But if you're omitting healthy, crunchy fruits, vegetables and nuts from your diet because they're too painful to chew, you're affecting your overall health in a big way. Seeking necessary dental care is important for maintaining a healthy, balanced diet.
Pregnancy
Many people believe pregnant women should avoid visiting the dentist until after pregnancy, not realizing that it's actually recommended that expectant mothers have their teeth and gums inspected at least one time during pregnancy. Why? Pregnancy can bring about a temporary form of gum disease known as pregnancy gingivitis — a temporary condition that should be monitored if it does develop. Gum disease has been linked to low birthweight and premature birth.
Questions? Contact Us Today
If you've got questions about anything you've read in this blog post, please don't hesitate to let us know in the comments below! And if it's been more than six months since your last checkup and cleaning, don't forget that good dental health is important for your overall wellbeing. Contact Resnick & Rosenfeld, DDS to request a visit with your Edison dentist today!
Comments Off

on How Is Your Oral Health Related to Your Overall Health?
No Comments
No comments yet.
RSS feed for comments on this post.
Sorry, the comment form is closed at this time.