January 15, 2016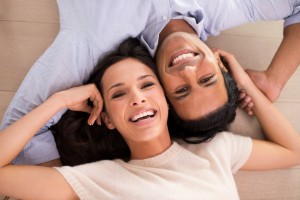 Lasers — they're not just for light sabers and NASA. Today's most advanced dental offices, like us here at Resnick & Rosenfeld, know that laser dentistry is a highly effective way to help patients achieve stronger, healthier teeth and gums. If you or a loved one are suffering from the effects of gum disease, it's time for you to find out how we treat the condition faster and better with laser dentistry in Edison.
Your Edison dentist reverses gum disease with laser power
When gum disease is left untreated, it destroys the soft tissue in the mouth, breaking the strong bond between the teeth and the gums that support them. And because millions of Americans are suffering from the condition completely unaware, gum disease is also the leading cause of tooth loss in our country.
Fortunately, when you stay on top of your twice-annual visits to Resnick & Rosenfeld, you're giving our team of professionals the chance to notice the signs of gum disease: red, swollen, tender gums, bleeding gums and even gum recession. When we see you're suffering from a gum infection, we can help restore your mouth back to its original health with laser dentistry.
Soft lasers help us provide an easier treatment
If a deep clean would be beneficial for you and your gums, we'll recommend a soft laser treatment to help reverse the condition. The gentle laser treats the pockets infected by bacteria and periodontal disease, removing infection and restoring your teeth to optimal health!
The advantages of soft laser treatment in Edison are many. Some include:
A faster, more comfortable treatment overall

No bleeding

No sutures

Reduced trauma to the gum leaves you feeling better, faster
Don't forget: Prevention is easy
We're so happy to be able to help patients who have already been affected by gum disease with efficient, precise laser therapy. But at the same time, we always want to reinforce how important prevention is — especially after you've received gum disease therapy. Maintaining excellent oral hygiene habits will help you keep your teeth and gums healthy and free from infection.
Don't forget to…
Brush your teeth for two minutes, twice a day. Tartar can form in as little as a day, so make sure you're doing everything you can to remove plaque by brushing in the morning and at night.

Floss daily. Flossing is your only hope for removing the things your toothbrush leaves behind — like smelly bacteria and food particles. Make a habit of flossing by putting it somewhere you're sure to see it every night.

Visit Resnick & Rosenfeld every six months. Adults who see their dentist regularly are far less likely to develop gum disease — so stay on top of your twice-annual checkup and cleaning!
Has it been more than six months since your last visit to your dentist in Edison? If so, what are you waiting for? We can help you stop gum disease and keep your healthy teeth for a lifetime.
No Comments »
No comments yet.
RSS feed for comments on this post.
Leave a comment