July 23, 2015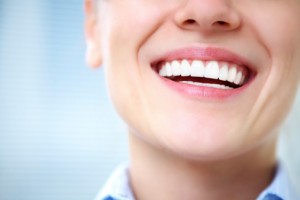 There have been so many advancements made in the dental industry over the last few years that we can't wait to use them to beautify your smile. Our cosmetic dentistry solutions can give your smile the celebrity treatment and leave them feeling and looking gorgeous. A smile makeover is just like it sounds – multiple procedures that completely restore your smile. It can give you back the confidence you once had when your pearly whites looked great. Discoloration, cracks, fractures and other tooth damage can happen at any time. You can't prepare for anything like that, but you can certainly do something about it. A smile makeover at our Edison, NJ office may be just what you need to bring your smile back to its youthful appearance. So, are you ready to give your smile the attention it deserves?
What Does A Smile Makeover Involve?
Unlike most dental treatments that are necessary, a smile makeover is completely up to you. Before you consider any type of smile makeover, it's important to find out what about your smile you just don't like. As humans, we are a naturally picky species, so finding imperfections is something we're pretty good at doing. A smile makeover takes your facial structure into account so your smile can fit your facial type. Skin tone, hair color, gum tissue, lips and more help us figure out the best way to improve your smile.
They can address a multitude of problems going on in your mouth and restore them back with beautiful results. A smile makeover can address the following:
The color of your teeth
Misaligned teeth and spacing problems
Teeth that are missing
Proper balance of your face
Lips and cheeks that aren't full and sag
A detailed treatment plan will be mapped out for you before receiving treatment. In addition to a smile makeover, your mouth could benefit from many of our other cosmetic dentistry services like teeth whitening, porcelain veneers, Six Month Smiles and more. Giving you a reason to smile again is what we care about the most. Your smile is an outward expression of your personality, and you shouldn't be hiding any part of it.
Schedule Your Smile Makeover Today
If you think you could benefit from a complete smile makeover, we invite you to visit our Edison, NJ office. We'll sit down with you and go over all of your options before customizing a treatment plan. We invite patients from all over to receive treatment, including those of you in South Plainfield, Rahway, Westfield, Garwood and beyond. For the best smile makeover Edison can stand behind, you need to give a smile makeover a shot.
No Comments »
No comments yet.
RSS feed for comments on this post.
Leave a comment